Just keep breathing: A note from the Editor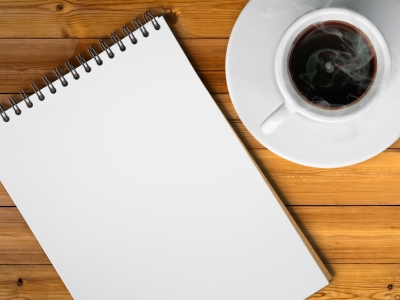 Take a deep breath, it's going to be okay.
I've heard this sentence more times in the last two weeks than I ever want to hear again. Oh, the joys of being a third year PR student in co-op. It's been a stressful time for all of us, and for many the stress hasn't ended yet. It's a hard time of year to get through, with school, jobs, co-op and many of us volunteering it can feel as if we are being spread a little too thin. But, like I've been told over and over throughout the last couple weeks – it will be okay. We go into this as a team, we will come out of it as a team.
Some helpful tips I like to keep in mind, while trenching through this month are:
Just breathe, and let it go. If you have a bad interview or didn't get an interview for a position you really wanted, something better might come along!
As long as you are prepared, you will be successful no matter the outcome. You may have a great interview and didn't end up getting the position, but that's not a loss. Chalk it up as great practice and get ready for the next one.
Keep smiling. This will help trick your stressed out tired brain into happiness. It's worth a try anyways.
Things tend to work themselves out. Don't stress the little things.
We hope that once co-op dies down, we will have some new writers join the team. We realize it is a busy time of year for students, but we always welcome contributors.
Emma and I would like to thank professors Brent King and Tracy Moinez for helping us get organized and for giving us the opportunity to take part in Celebrating Publishing Week at the Mount. We had a great experience, sharing Symmetry's purpose with students and learned some event planning lessons along the way.
As we move forward this semester we want to welcome our new writers and readers. Thank you to those who have contributed this week and to those of you who are reading this, we really appreciate it. Have a wonderful last couple weeks of October, we'll talk soon.
Melissa