Quick tips for a successful job interview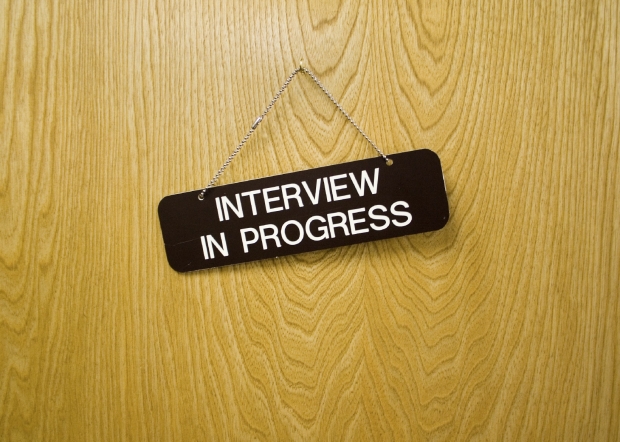 Co-op Office
With co-op interviews upon us, we know students are stressed to the max. This can be a difficult but important time to remember aspects of a successful interview. We decided to ask the Co-op Office for some helpful tips for students, to make it a bit easier to get through the next couple of weeks and hopefully secure a co-op work term. Here's what they had to say:
From Scott:
Get to know yourself and the organization. You should spend about one hour researching the organization. Be prepared to answer the question "What do you know about us?" and be sure to reference your research findings while answering questions. Also, take some time getting to know yourself. Go through your resume and reflect on your various work, volunteer and academic experiences. Providing examples and stories to support your answers is key. Your individual examples and stories is what makes your answers unique.
From Kelly:
The first impression you make during an interview is important. A large portion of the first impression is comprised of what you are wearing and that's why it's always important to dress appropriately for the interview. You have 11 seconds to form a 1st impression so…
·         Dress conservatively
·         Women: suits/dresses/skirts – traditionally dark colours
·         Men: suits/shirt and tie – traditionally dark colours
·         Pay attention to grooming – hair, clothes and nails
·         Avoid scents (keep in mind that many workplaces are scent-free environments)
·         Consider jewelry carefully
From Tanya:
The most common criticism we hear from employers is that students did not prepare enough for interviews. So, practice questions and prepare questions to ask at the end of the interview. Use the full answer format, acknowledge the question, give an example and tie up by relating it back to the job. For example, "Have you ever gone the extra mile for a customer?" Answer, "yes", provide an example to tell a story about a time you did, then you could relate it back to the job position using the research you did prior to the interview, thus showing you are familiar with the organization and shows you took some time to prepare.
Some key things to take away from this article are: Know the organization. Whatever job you are applying for, make sure you research them and know exactly what they do. Knowing their mission, vision and values is always a good place to start. Make a great first impression. Ensure that you dress appropriately, and avoid scents. Lastly, be prepared. You can book an appointment with the Co-op Office for some helpful interview preparation or brainstorm questions on your own. You should also have 2-3 questions prepared to ask the interviewer at the end of the interview. Avoid common questions like "what does a typical day look like in this position", instead ask about a program or service they offer. The most important thing is that it comes across as a sincere and genuine question, displaying your interest in the position and the organization.
We hope this will be helpful for those of you still on the job hunt, and also for new co-op students to come. Remember, employers have chosen to interview you based on your resume and cover letter, it's during the interview where you really get the opportunity to sell yourself. Good-luck, and happy co-op!