Terri McCulloch: A Halifax publicist making Canada smile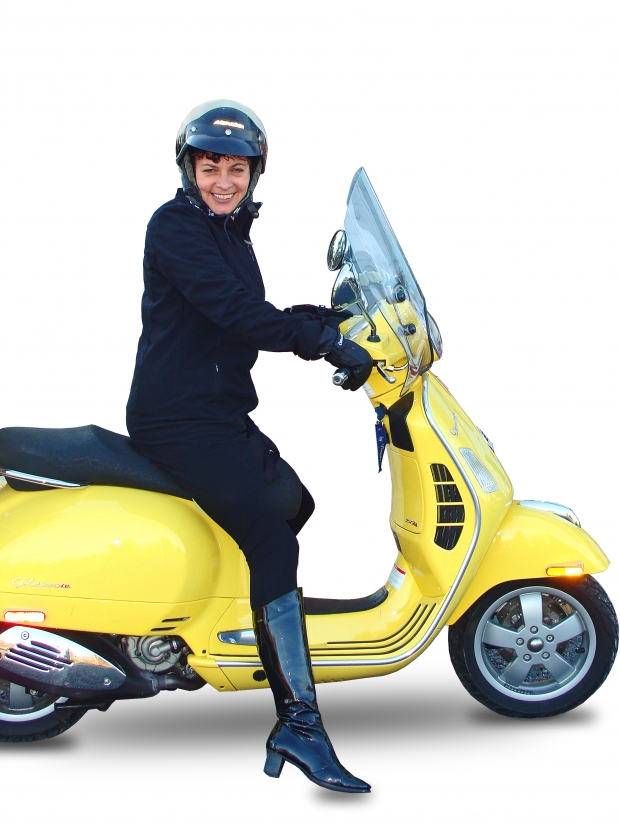 Mitchell Thompson
"I get a lot of satisfaction out of watching people enjoy something that I'm involved in." –Terri McCulloch
Terri McCulloch, BPR '84, is a publicist for This Hour Has 22 Minutes in Halifax. The television show features satirical humour, mainly focused on politics. In her job, she plans events, organizes media campaigns, and manages a team with one goal in mind: to make people laugh. "It suits my personality" she says. "For me, there is no division between my work and my play." Whether on photoshop creating marketing material, or updating the Twitter account, McCulloch is always busy working.
"The early days of blending of my personality with my interests started as a child" says McCulloch. She attributes her outgoing personality and work ethic to growing up in Parrsboro N.S. In the small town of 1 300 people, "the seeds were planted," says McCulloch. "I was very motivated by activities and projects. In my job now, I am a project-focused person, which I now know stemmed from my past."
These hometown experiences led McCulloch into the public relations field, and have allowed her to appreciate the people around her more. "The most peculiar things used to happen in Parrsboro", she says. It was these things about the town that everyone loved and made it a unique place to live. "That early interest in people and why they do what they do was definitely ignited [in Parrsboro]," she says. "You learn how to talk to all sorts of people in a small town."
In it's 21st season, every week a new episode of This Hour Has 22 Minutes is produced. Between tapings of the show, McCulloch travels with the cast across Canada, captures marketing material, and manages the list for the large audiences that attend each show. Approximately 200 guests fill the studio to watch and laugh as the cast and crew produces comedic news show.  The audience also makes a special contribution: their laughter. Captured by microphones, a live laugh track is used in the final product of the taping; an uncommon practice among comedy programs. "It's what makes us unique" says McCulloch.
Perhaps one of McCulloch's most defining traits is her passion for organizing events. Last summer, while This Hour Has 22 Minutes was finished for the season, she was one of the event directors for Ambassatours' Thomas the Tank Engine Festival, which brought a life-sized replica of Thomas to Saint John, N.B.  Last fall she was the volunteer coordinator for the exclusive event, Gold Metal Plates Halifax, a fundraiser for Canadian Olympic athletes. Now well established in the field, McCulloch believes that her interests in event planning were developed through her childhood experiences of volunteering at the festivals in Parrsboro. "There was no form of entertainment unless you created your own," she says.
Reflecting on her time in Parrsboro, McCulloch has many memories of her hometown being very community oriented. Some people were very conscious of the place that they lived, and acted selflessly to improve and maintain their surroundings. "I remember  [a] gentleman in town who took it upon himself to keep the streets clean and pick up garbage," says McCulloch. He volunteered his own time and committed himself to making Parrsboro a more presentable place. His efforts were greatly appreciated by the residents in town, and to support him, they bought him a cart and some cleaning supplies. "Here is one man making a big difference," says McCulloch. "He and other people taught me that one person can make a difference in the world."
Today, she has three children, one of whom attends Mount Saint Vincent University. Her daughter is following in her mother's footsteps; enrolled in the public relations program. Terri still enjoys visiting Parrsboro, believing it to have a character unlike any other. "It has influenced me greatly," she says. She has many talents and This Hour Has 22 Minutes is only one example of how she inspires smiles on those around her.