Five easy ways to support local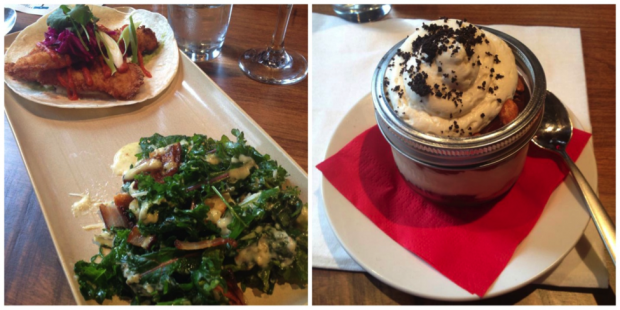 Monique Pellerin
This summer I worked my first co-op with Taste of Nova Scotia. Taste of Nova Scotia is a unique, province-wide, marketing program, whose members are committed to offering the most exceptional local culinary experiences our province has. Members include producers, wineries, breweries and restaurants.  I was lucky to meet many of the passionate people behind some of the province's best products and places to dine.
The experience inspired me to make changes in my day-to-day life to support more local businesses.  Supporting local not only helps boost Nova Scotia's economy, but allows you to learn about the amazing people and products in the province. Here are five easy ways I support local and encourage others to do the same:
1. Changing your study spot
Instead of going to Starbucks to catch up on readings or work on assignments, switch it up and try working at your local cafe.  I would highly suggest Two If By Sea (their croissant of the week is always amazing) or Just Us! If you're a tea lover like me check out World Tea House.
2. Skipping chain restaurants
Instead of Jack Astors, Boston Pizza or Montana's, try something new and fresh Two of my favourite restaurants in Halifax are 2 Doors Down and Morris East. There are restaurants for every budget; just because its local doesn't mean it'll break the bank. Want more ideas? The Coast's Best of Halifax Food Awards is sure to help.
3. Buying your booze
If you haven't looked through the selection of Nova Scotia wines, you're missing out.  I love a sweet white wine and Avondale Sky's Bliss, Grand Pre's Riesling and Benjamin Bridge's Nova 7 are all to die for.  If you're into reds, Luckett Vineyard's Phone Box Red is a popular as well as Blomidon Estate Winery's Blow Me Down.
If wine isn't your thing, Nova Scotia has no shortage of amazing craft beer and ciders from brewers such as Tideview, Garrison, Propeller and Rare Bird.
4. Getting groceries
We all need to go to Sobeys or Super Store to grab the necessities. For fresh produce and other local goodies head to the closest farmers market! You could spend an entire day at Seaport Farmer's Market in Halifax shopping, sampling and enjoying the gorgeous waterfront.  If you're in Dartmouth head to Alderney Landing where Noggins has a storefront and on the weekends the place is bustling with local stands.  I can guarantee that you'll be surprised by the assortment of products and produce from Nova Scotia.
5. Reading the news
In addition to the traditional news sources, pick up the latest issue of The Coast or Halifax Magazine for insight and stories from our communities.  You can also find out about events, new store openings and festivals by reading local news.
These are just a few of the super simple ways students can help to support local businesses. Making an effort to support local won't disappoint you – or your taste buds. Feel free to check out the Taste of Nova website to explore some of the amazing local, fresh and passionate businesses in Nova Scotia.