Top four reasons to volunteer with a nonprofit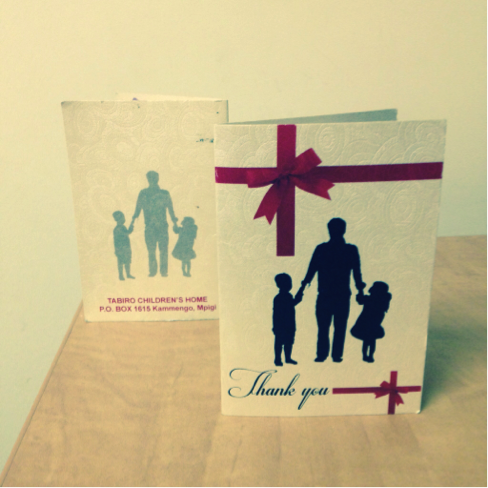 Amanda Tracey
In my first semester at Mount Saint Vincent University (MSVU), I started volunteering with a nonprofit organization called Uganda Venture. It launched its first ever "Lights for Light" holiday campaign, asking for donations to help bring electricity to Tabiro, a village in southern Uganda.
Getting involved with an organization that is working to improve the lives of others, while learning in depth about the public relations (PR) world, inspired me. I wanted to give them more and more of my time.
After developing trust with the directing manager, Fadi Al Qassar, I now co-create ideas with another PR student at MSVU, for their social media websites, like Facebook and Twitter. I volunteer my time, and in return I spend time outside of school, learning and developing skills needed to succeed in a public relations career.
According to www.imaginecanada.ca, there are an estimated 170,000 nonprofits and charities in Canada. Half of these are operated entirely by volunteers. This is why it is important to get involved with these types of organizations. Here are my top four reasons for why you should volunteer with a nonprofit:
1. Learn about the nonprofit world.
It is a good idea to try out all sectors of public relations. I found out that I really liked working with a nonprofit for a few reasons.
You are constantly busy, moving from one task to the other. The special thing about this is you can get a taste of different types of public relations. Nonprofits work with corporations, agencies, and the government. This is where you can make beneficial connections with professionals within the industry.
Nonprofits rely on getting help from dedicated volunteers; therefore there is a high chance you will be given the opportunity to work on large and meaningful projects.
2. Learn about yourself.
Non-profit organizations, like Uganda Venture, do a lot for other people. Spending time with people who have travelled the world helping out others, will allow you to take a step back and see what is important. You can learn a lot about what you are interested in, for not only in this profession, but in life.
After attending a dinner with the Uganda Venture team, I discovered that I loved the meaningful aspect of humanitarian work. Al Qassar handed out cards that were written by the Ugandan kids. One of the messages that stood out to me was from a girl named Liliam. Next to a beautifully drawn picture, she had written a heartfelt thank-you message for the volunteers. Receiving things like this makes all of the time and effort we put into our projects, worth it.
3. Develop a broad variety of skills.
Volunteering for a non-profit will expose you to skills you need to succeed in this industry. It has helped me improve my organizational and time management skills, while boosting my confidence with public speaking and writing.
After volunteering with Uganda Venture for a full semester, I was given the opportunity to write for their social media accounts. At first, I thought this would be easy, since I grew up in a generation where technology is used for everything. I quickly learned that writing for an organization is completely different than writing for your own accounts. It takes time, research, and creativity.
4. Network with professionals.
Public relations is all about communication. Developing relationships with classmates and professors is a great start, but you need to take it a step further by devoting time to get to know people within the industry.
In such a short time I have developed a friendship with Al Qassar, which has given me amazing opportunities. He is now comfortable with giving me constructive criticism, because he knows I will learn and grow from it. As he has been working in the business longer than me, he has connections within the field of public relations. Therefore, it is important that he thinks positively of me, and can give me a good reference in the future.