National Novel Writing Month for PR practitioners: Consider the challenge!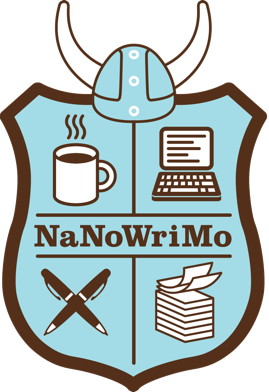 Sarah Linders
As public relations students and practitioners, we know how to turn a dull collection of words into flowing, convincing prose.
Yes, prose, as in "written or spoken language in its ordinary form, without metrical structure." Whatever sector of public relations you hail from, your writing incorporates both professional and creative styles. If you're a PR writer, you're a prose writer. And frankly, that's awesome.
When you craft a communications plan, a key message or even a slogan, you're writing prose. So why don't we see more PR practitioners as authors?
Plain language and clarity of thought are important in PR writing, but that doesn't mean we have to boot our creative writing out the door—they're not exclusive polar opposites.
The divide between professional and literary prose may seem too big for one to be useful for the other, but arguably the most important skill a writer should have is adaptability. The ability to easily transition from a formal news release to a brief tweet to a persuasive pitch is a fundamental aspect of a professional toolkit.
How can you get that creativity flowing? National Novel Writing Month (or NaNoWriMo) is a yearly competition that takes place in November. The mission is to write 50,000 words of a creative fiction novel in 30 days.
The idea of writing with abandon—a common NaNoWriMo phrase—is a much needed change of gears for many PR writers. We're used to drafting, editing, re-editing, revising and proofreading. Instead, NaNoWriMo challenges us to put down the red pen and focus on getting ideas on paper with no barriers.
Practicing literary writing of any type can improve your style. Anything from an elusive mystery to a science fiction journey can be incorporated into your professional writing. NaNoWriMo is an excuse to experiment with your writing and learn what you're capable of crafting.
I know what you're saying: "I'm busy! I can't add writing an entire novel into my life!"
Yes, it's a lot; 1,667 words a day. But it's not impossible. With planning (a great PR skill), diligence (ditto) and perseverance (ding!), writing a novel within a month can be easier—and more fun—than some of the writing you're doing anyway. An hour in the morning, a half hour at lunch, or (like me) a few hours right before bed are all you need to get a draft of your very own. If you've got the writing bug, you'll find time you'd otherwise never think you'd have.
Creative fiction writing is driven by a passion to create something of your very own. It's a great change of pace compared to the ghostwriting many PR practitioners are used to.
Besides, you can't get much more satisfying than sitting back on November 30th and clicking the save button after 50,000 words. After a month of writing, talking about and practically breathing your novel, you'll probably have a team of friends and family congratulating you too!
This practice will show in your work once you've started. You'll understand your writing process better, you'll have more efficient time management skills, and you'll have a complete manuscript of a whole novel!
Even if you don't finish, trying creative fiction prose is the first step in broadening your writing scope and gaining one more skill that will differentiate you from the crowd. The commitment and dedication needed is something any employer values.
You're already writing prose—why not get a novel (and some applicable experience) out of it?
Image courtesy of National Novel Writing Month