Why PR? Four reasons to make the switch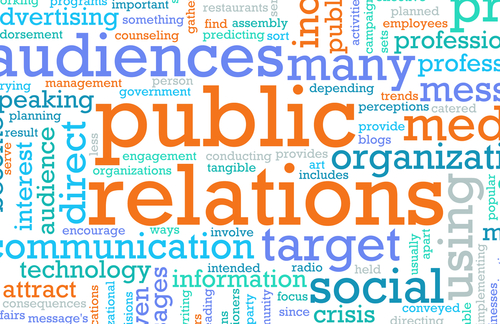 Katie Feltmate
As children it's common to fantasize about what you want to be when you "grow up". Favoured occupations may include princesses, superheroes or movie stars. As you get older, choosing a career can be a daunting task, especially with the high cost of post-secondary education.
In today's competitive job market an undergraduate degree is a start, but does not always guarantee a job. Employers look for added work experience, transferable skills and a practical degree.
When I graduated high school I knew I wanted to pursue further education, but I was unsure of what in particular, so I decided to take a Bachelor of Art's general studies.
Towards the end my second semester I had a friend introduce me to the Bachelor of Public Relations (BPR) program. I was unsure at the beginning but as I began to research the profession, everything fell into place.
I fell in love with the BPR program as it combined my love for writing with practical skills, as well as the sense of belonging that came along with being part of program with such a strong sense of community.
Deciding on your field of study can be hard, and with the difficulty of today's job market the decision can prove crucial. Whether you have just completed high school or are looking for a change in degree, why not choose a multi-faceted career that offers more choice in what you do?
Here are four reasons you should consider taking a Bachelor of Public Relations (BPR) program.
1. It's employable and in-demand
What's your biggest fear? Flying? Spiders? Flying-spiders? For many students, it's unemployment. The fear that after four years of papers, all-nighters, and a lot of hard work they won't find work related to their field
In a world focused on information, every organization or company, regardless of size, stature or industry, needs some form of PR. The field of PR is in-demand and growing. According to a market prediction by HRSDC's Canadian Occupational Projection System's (COPS); there will be an increase of job openings in the next 10 years, while the unemployment rate of writing, translating and public relations professionals, remains lower than average in comparison to other occupations.
The high rate of employment can also be attributed to the versatility of the degree. Having a BPR presents a myriad of positions such as; media director, account executive, director of public affairs, public information officer, special events coordinator, marketing manager, or even a freelance writer to name a few.
Thinking about taking your education to the next level? There are also graduate studies in PR.
 2. You can represent different organizations and people
For the restless adventurer, boredom will not be a concern. The broad scope of PR work allows for a great deal of flexibility as well as an array of opportunities in terms of what you can do and for whom you can do it. For example; you could maintain crisis communication strategies for Justin Trudeau, work on developmental fund-raising for the Red Cross, or manage image reputation for Miley Cyrus.
As the growing profession is comprised of so many different and unique elements, the possibilities are vast. You can represent a person. This could be anyone from a politician, to a celebrity, or an athlete. You could be the face of an organization or company, small or large, public or private.
3. There is a broad scope of specializations   
Now comes the exciting part: What you do. As a professional communicator there are many roles and opportunities to specialize. Writing is an essential skill in PR. For anyone with a passion for pen-to-paper action, PR will keep a pen in your hand. You are constantly challenged by writing for different audiences and in different styles –  press releases, profiles, speeches, and media advisories to name a few.
Apart from the writing, there are many sub-functions of PR to perfect such as issues management, crisis management, media relations, marketing communications, development fund-raising and community communication.
4. You gain skills and experience
In studying to become an effective communicator you gain invaluable skills that will prove to be an asset irrespective of your field. Public speaking, writing and formatting, time management, organizational and interpersonal skills, as well as analytical thinking evoked by the strategic component of PR.
Whether you want to represent the New York Knicks, or Rob Ford, writing media advisories, or proposals, specializing in crisis communication, event management or developmental fund-raising; the options are out there, and they are waiting for you.