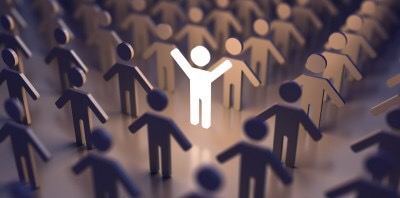 Kelly O'Brien
It's the little details that are vital. Little things make big things happen." -John Wooden
On January 2, 2015, I boarded an Air Canada flight from Toronto to Paris. I'd been anticipating this flight since I booked it, not only because of the destination, but because I would be flying in Air Canada's new "Premium Economy" class. I wouldn't normally pay to fly in an upper class cabin, however, by some twist of fate, it was substantially cheaper.
I was thrilled to be seated in a smaller cabin with bigger seats and to have a higher baggage allowance since I was leaving for a four-month exchange to Lille, France. Upon boarding the flight I was even happier to find a complimentary amenity kit containing an eye mask, earplugs, headphones, a toothbrush and toothpaste, in my seat back pocket along with a bottle of water.
For what likely cost less than a dollar, Air Canada started my trip off on a high note. Suddenly, I held Air Canada in higher regard than my usual preference, West Jet. As a PR student, this result ignited my curiosity.
Why don't more companies do this?
In a market where companies are spending millions of dollars trying to differentiate themselves, sometimes all they need to do is spend a few dollars on small extras that can make a huge difference.
A few reasons to provide small extras for customers and clients:
• Create a positive first impression
• Generate strong positioning statements (i.e. on Hostel World "Best free hostel breakfast in Europe")
• Customers are likely to share their positive experience with others
• Encourages first-time buyers to become lifelong customers
• High ROI (return on investment)
As a result, I have been watching for similar little things as I make my way around Europe. They have been few and far between. However, on a trip to Ghent, Belgium, it happened again. My friends and I stayed in the Backstay Hostel, a fabulous hostel that just opened this year. However, the new rooms and furniture, nor the prime location were not what made our stay. It was the free make-your-own waffle station at breakfast.
Having become familiar with the standard hostel breakfast of bread, cereal, Nutella, juice and coffee, our excitement was indescribable. Thankfully, the Backstay Hostel didn't disappoint, both mornings we enjoyed a huge breakfast of waffles, maple syrup, bread, buns, cheese, ham, juices and coffee.
A small detail differentiated this hostel from their competitors in my mind. I should also note that I am not alone in having this opinion, many reviewers on Trip Advisor have said that the Backstay was by far the best hostel they stayed in during backpacking trips all across Europe. Ever since my stay I have been sharing my positive experience with others.
As a PR student I've noted the value in paying attention to the little things that can make a huge difference to customers. Small details make the difference between a "good company" and a "great company".