Algonquin College's Let's Unlock Change Fundraiser Campaign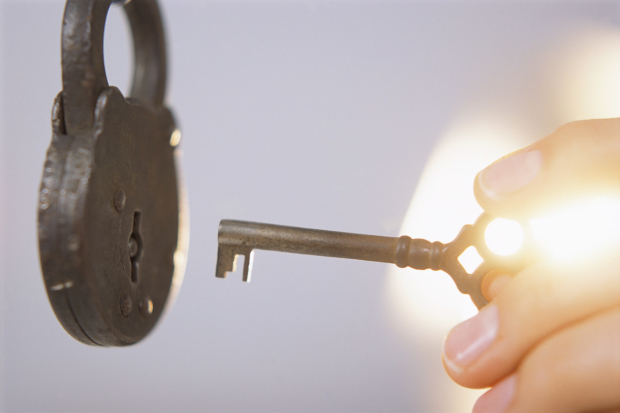 Sharon Cheung 
Each year, first-year public relations students at Algonquin College in Ottawa fundraise for a local charity of their choice. The two-year diploma program blends public relations theory with practical experience, including media and community relations, fundraising, and issues and crisis management. In addition, there are courses in advertising, desktop publishing, web design, photography, and business. 
This year's class chose the John Howard Society of Canada, an organization committed to just, effective, and humane responses to the causes and consequences of crime.  Their programs and services help to rehabilitate individuals, and to prevent crime through counselling services for at-risk youth, victims of crime, and those with substance abuse issues. 
The John Howard Society provide their clients a home for those who otherwise would not have one, employment services, as well as literacy and skill-building activities. Their community work is performed through a research-based approach; they begin by understanding what causes crime and identify potential solutions, such as public education or post-release services. While each case is unique, common causes of crime include past upbringing, emotional problems, psychiatric disorders, untreated learning disabilities or problems with socialization. 
"At one point or another, we've all made an error in our judgement. For some, they were minor mishaps that can be erased through time, but for others, it's a mark that is branded on them for the rest of their lives," says Catherine Latimer, executive director of the John Howard Society. "By understanding risk factors associated with crime, whether it is homelessness, substance abuse, brain injury or something else, we can be more proactive in responding to them. We can offer services that prevent repeat offences." 
"We all share a responsibility in maintaining a safe community and seeing the passion and dedication that Algonquin College public relations students are putting into their Let's Unlock Change fundraising campaign is both exciting and humbling. There commitment is an excellent opportunity for a healthy dialogue on crime reduction here in Ottawa," says Latimer.  
Between March 25 and April 14, 13 events will be hosted by the Let's Unlock Change campaign team to build awareness for the John Howard Society. These events include a wine and cheese tasting, a bubble soccer tournament, a trivia night, a gala, and a murder mystery dinner and theatre show. 
"From sports to comedy to music and more, this year's events are diverse and any member of the community can attend or support the John Howard Society's mission. Our campaign team also sees it as an excellent opportunity to build relationships with local businesses. When organizations invest in our campaign, they're investing in Ottawa," says Marley Lewington, campaign coordinator. 
"While we're building relationships with local businesses, we're also developing key skills. We're putting into practice the tools we learned in class including event planning, social media, graphic design, sponsorship, and more. The soft skills we're refining like leadership, flexibility, conflict resolution and a positive attitude will also help prepare us for the workforce," says Lewington. 
This Algonquin College tradition has been making a difference in the Ottawa community for over 25 years. Since 1989, first-year public relations students have raised over $300,000 for 27 charities including Harmony House, the Food Bank, Partner's for Mental Health, and CHEO. This year's financial target is $23,500 and all proceeds from the three-week initiative will be donated to the John Howard Society to support their crime reduction programs. 
After the fundraiser campaign, students are offered a seven-week internship experience in the field and a seven-week work experience in the Algonquin Student Public Relations Agency.  In the agency, the students provide public relations services, at no charge, to local not-for-profit organizations that need assistance but are unable, for financial or other reasons, to hire a PR practitioner.  
Whether you live in Ottawa, Toronto, Laval, Penticton, or Halifax, crime affects us all. Supporting organizations like the John Howard Society protects the wellbeing of our communities. Join the Let's Unlock Change campaign team by attending events, donating on our LetsUnlockChange.com website, or adding to the dialogue through #LetsUnlockChange on Facebook or Twitter. We all have a role to play in making our home a safe and happy place, and sometimes that starts by giving others a second chance.
Visit us online to learn more, LetsUnlockChange.com.