Pitch perfect: Finding harmony between bloggers and PR pros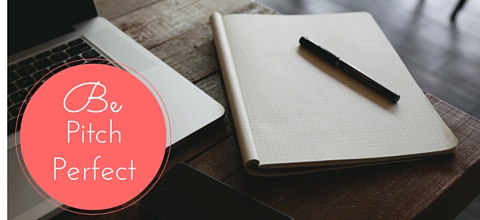 By Clara Héroux Rhymes
The PR industry often focuses on the relationship between PR practitioners and journalists. PR practitioners also hear about the power of social media nearly every day. But it's rarely discussed how these two worlds converge – enter the blogosphere.
In the digital age, our social influencers have evolved. Bloggers are perceived as credible, authentic sources by their loyal readers. That's why today, more than ever, bloggers are becoming a PR person's best friend.
Last Sunday I attended Blog Jam , the first-ever blogging conference in Atlantic Canada. Through information sessions, bloggers shared their tips about optimizing your engagement, finding your voice, monetizing your blog and more. As a PR student, the most helpful session was about the pitching process between a blogger and a PR representative held by local lifestyle blogger Virginia Fynes.
Whether you're a blogger pitching a PR professional or vice versa, here's what you need to know to be pitch perfect.
What to expect from a blogger pitch
Bloggers will normally reach out by email. Look for a catchy subject line, a brief introduction and an elevator pitch describing their blog. They should also clearly explain why and how they want to work with your brand.
Decide if it's the right fit
The next step is deciding whether this blogger is the right fit for your organization. Visit their blog and see if their tone, content and audience suits the needs and goals of your brand. Ask yourself how they would help contribute to your brand image or promote your organization.
Determine how you can work together
Bloggers and PR pros can help each other out in many different ways. Bloggers can write reviews, create sponsored posts, act as a brand ambassador, write as guest contributors, and help organize events, or hold product giveaways. In return, PR people can offer free products, discount codes, or other forms of compensation.
Discuss the details
If you think there are mutually beneficial opportunities, start working out the specifics. Ask for a project overview, a timeline, compensation rates and contact information. It's also helpful to ask for the blogger's media kit, which includes their social media stats, blog view counts, official affiliations, and audience demographics.
Don't be afraid to reach out
There's no guarantee that bloggers will be waiting in line to work with your brand. That means you may be the one pitching to them. It's relatively easy to connect with bloggers through social media platforms like Twitter and Instagram. You can also find their email or phone number with a quick Google search. Finally, local events and conferences are ideal occasions to approach bloggers.
Think about the future
Much like journalists, bloggers are powerful influencers. People relate to them. People listen to them. But most of all, people trust them. The interdependence between bloggers and PR people is growing, and will become even more important with time. Master the perfect pitch process today. Work in harmony with bloggers tomorrow.
About Fynes Designs : Fynes Designs is an outlet for sharing crafts, decor, DIY, style, recipes, ideas, tips & tutorials, with a bit of family influence in between. Virginia inspires others with real life experiences, using a creative approach and projects that will make you "ooh and ahh", plus shares how you can do it too! For more information, visit her website or follow her on Twitter.