Top five PR lessons from the Navy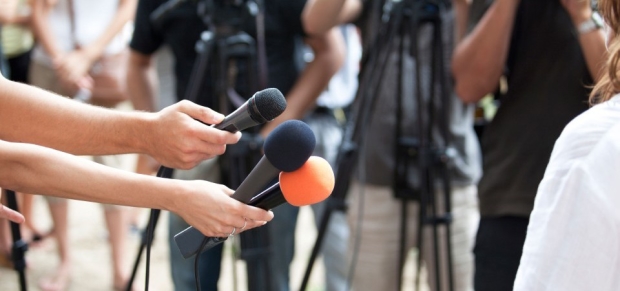 By Ryan Nearing
In today's challenging and dynamic learning environment, educational opportunities outside of the classroom are essential to young professionals' development.
From September 14 to 18, I took part in the Multilateral XIII War Games with five fellow mount students. The Multilateral XIII War Games brought together military and diplomatic representatives from the navies of Brazil, Canada, Chile, Mexico and Peru. Participants conducted strategic and operational planning for real-world situations taking place in a fictitious region.
The students posed as "the media" throughout the experience – conducting news conferences, media scrums and group interviews. I have no experience with the military but the lessons I learned throughout this experience have proven equally applicable to public relations.
Therefore, I present: Ryan's Top 5 PR Lessons from the Navy.
1. Ask questions, take notes
Every day, navy representatives from a different country presented a brief (read: lesson) on a challenge they're facing in their country. It was as if they were back in school, participating in a global studies class.
 At the end of every presentation, questions from the audience generated lively discussions and debates. Each country's top representatives would also consult their notes and ask questions.
My takeaway: You never stop learning, so never stop asking questions.
2. No detail is too small
Despite the fact that the simulation took place in a fictitious region, the problems were based on realistic scenarios. Every single detail had to be considered before a decision was made.
I tend to look at the larger picture instead of examining a concept thoroughly – that's my nature. The thought of sitting at a table debating – what I would consider – minor details is nauseating for me.
However, these navies quickly taught me to change my attitude.
My takeaway: In every decision you make consider and plan every single detail.
3. Collaborate whenever possible
I don't enjoy group work and would much rather find a quiet corner, listen to Les Miserables soundtrack and work on my own.
Unfortunately, that's not realistic – both in the classroom and the professional world.
During the War Games, each country had an equal voice regardless of the size of their military. These representatives had to work together to find solutions, demonstrating that it takes a team to solve world problems.
My takeaway: Develop strong collaboration skills now. Group work isn't going anywhere.
4. "Five minutes early is five minutes late"
Mount professor, and War Game coordinator Tim Dunn shared this piece of wisdom. Throughout the week, a set schedule was followed to the second. If a presentation was set to begin at 1300h and Canada wasn't present, they would miss it.
While I consider planning to be one of my strongest skills, along with "impromptu singing at a bus stop" and "sass", my time management is less than adequate. Instead of arriving well in advance, I adapt the "Oh they'll wait for me" attitude.
Again, this isn't realistic.
My takeaway: Manage your time with military precision.
5. Identify your lessons learned
At the end of the week each delegation shared the lessons they learned from the experience.
Tim said he has implemented this habit in his life. With every opportunity presented, he notes the lessons he learned.
My take away: Lessons are all around you. Be observant, or you will miss them.
Overall, this experience taught me that taking education outside of the classroom helps ensure you begin a career that you will enjoy, be proud of, and that will bring success and joy to your life.
I want to thank LCdr Peter Cassidy and his team for organizing this event, Professor Dunn and Cdr Colin Darlington for coordinating our participation and my fellow media representatives Gregory Cutten, Janis McCulloch, Kiana Riego, Robyn Craig and Tanis Trainor for sharing their stories and lessons. Also, thank you to the participants for teaching all the students about the militaries of their respective nations.