How to take advantage of your "lucky" day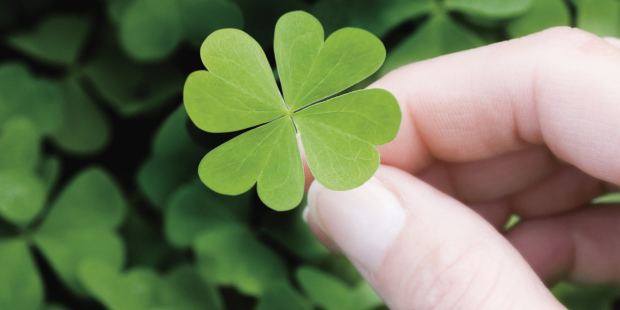 Alyssa Roy
The world luck is tossed around freely. "They are so lucky they got to travel!" "They are so lucky to work there!" "They are so lucky to have those connections!" The list goes on.
Mount Saint Vincent University (MSVU) offers a variety of professional opportunities to its students. Many lucky students take advantage of the societies, on-campus employment, co-op placements and volunteer opportunities. For public relations (PR) students, rounding out that resume with work experience is an integral part of securing a job after graduation.
So how does someone become successful? Is it luck, or hard work? Is it about whom you know, or what you have accomplished?
Hard work is often mistaken for luck. My experience volunteering for the Canadian Country Music Association Awards (CCMAs) in September is a perfect example.
35 volunteers from MSVU, the Nova Scotia Community College and DaVinci College were selected as talent wranglers – an official showbiz term – for the CCMAs. Although wrangling Canadian country music superstars at a live, nationally broadcasted event sounds glamorous, it requires plenty of hard work. Duties included running around and ensuring your assigned talent was always in the designated location at the correct time. No fangirling allowed.
I received several texts saying, "you're so lucky!" The texts were, of course, meant to be a sincere congratulatory message. However, it took more than luck to make the most of an opportunity.
I wrangled the show's host. This was a combination of luck and hard work. Though the volunteers had scheduled shifts for the two days of rehearsals and the day of the event, we were encouraged to come help if we had extra time. When I showed up on my off day, I was assigned to take care of the host's needs. This included very glamorous tasks like unlocking her dressing room and refilling her lemon water. After my day addressing her minor needs and concerns, she requested for me to be her official wrangler on show day.
On show day, I was responsible for the host's wardrobe and accessories, quick changes and communications between her and the executives, among other tasks and requests. When the show wrapped, the host offered me a job and asked for my contact information. I was astonished.
I was lucky to be assigned the right task at the right time, but I also put in the work. I made a personal connection through my willingness and energy.
It's one thing to show up to your volunteer or work opportunity and do what you are told. It's another to go above and beyond, make an impression, and make a connection.
You could wait around for your lucky day or your big break. Alternatively, you can get involved, work hard, and reap the benefits of the results.