Janice Landry: Passion is the key to success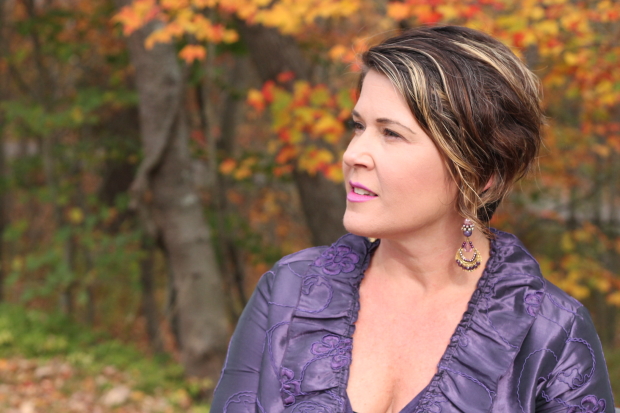 By Danielle Driscoll
"You have to be open for allowing things to come into your life to see where the path takes you," said Janice Landry, a part-time instructor at Mount Saint Vincent University (MSVU).
As a respected journalist, author, editor, community volunteer, freelancer, entrepreneur and instructor, it's safe to say that Janice is a communications powerhouse.
A born and raised Haligonian, Janice spent much of her childhood in Purcell's Cove, finding serenity next to the ocean. She graduated in 1987, with distinction, from the University of King's College with an Honours degree in Journalism. After 28 years in the industry, Janice advised that to build a successful career, "You need to find something that you're passionate for."
Janice's passion is storytelling. As a CTV reporter and anchor for 12 years, Janice used her knack for storytelling to address social issues. She said, "If someone asks me who I am, I say a storyteller. That's really who I am and I plan to be that person until I can't be anymore."
After the birth of her daughter, Laura, Janice left CTV and changed career paths. She began teaching at MSVU and established her freelance company, Groundhog Productions.
In 2011, Janice reached new heights and became a published author with her first book, From the Ground Up. Her second book, The Sixty Second Story, was released in 2013 and shares the narratives of first responders – the individuals who have committed their lives to helping others – such as police officers, firefighters, paramedics and soldiers.
The book was a tribute to her late father, Baz Landry, a Halifax firefighter and Medal of Bravery recipient honoured for saving the life of an eight-week-old boy. After extensive research Janice reconnected with Nick McKenzie, the man her father saved, an experience she described as an "incredible moment."
Janice's latest book, The Price We Pay, available now, is an extension of The Sixty Second Story. She speaks with first responders, counsellors and everyday citizens who were forced to make life or death decisions, with many of these individuals living with the repercussions of post-traumatic stress disorder.
Janice's focus for both books is to help others while "representing the people in the book. I believe that if you're a passionate writer, it's not about publicity." She plans to begin outlining for her next book in 2016.
Communicators can learn from Janice's story. Following your heart is important for cultivating a dynamic career. To achieve success it's all about finding your passion. Janice is a woman of many great accomplishments, however, when asked what her greatest achievement has been, she said without reservation, "My daughter. Hands down. I'm very career-oriented but there's nothing that outshines her."
The Price We Pay is available at Chapters, Coles and Indigo Spirit stores in Canada or online at:

Upcoming Book Signing Dates:
Nov. 7, 2015
Noon – 2:00 p.m.
Coles Bridgewater Mall; Bridgewater, NS
Nov. 14, 2015
Noon – 2:00 p.m.
Coles County Fair Mall; New Minas, NS
Nov. 22, 2015
Noon – 1:30 p.m.
Chapters Mic Mac Mall; Dartmouth, NS
Nov. 22, 2015
2:30 p.m. – 4:00 p.m.
Indigo Spirit Sunnyside Mall; Bedford, NS
Nov. 28, 2015
Noon – 2:00 p.m.
Coles Truro Mall; Truro, NS
Dec. 6, 2015
Noon – 1:30 p.m.
Chapters Bayers Lake; Halifax, NS
Dec. 6, 2015
2:30 p.m. – 4:00 p.m.
Coles Halifax Shopping Centre; Halifax, NS