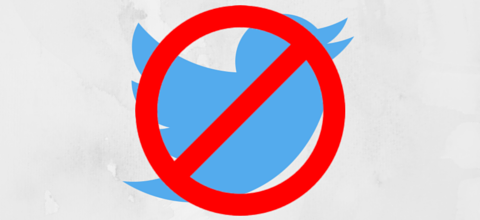 By Emma Robertson
Last Friday night, I was shocked, heartbroken and at a loss for words. Only a day after bombings in Beirut killed 43 people, Paris was attacked, leading to 129 deaths and an outpour of social media posts.
When I turned to my Twitter feed I became unexpectedly frustrated.
To anyone who hasn't stopped their scheduled tweets right now: seriously?

— Emma Robertson (@em_robertson) November 13, 2015
Clothing sales! Horoscopes! Irrelevant articles!
The amount of ongoing scheduled tweets was mindboggling. Surely account managers should know better by now. Right?
The Boston Marathon bombings, Robin William's death and the 2014 shooting on Parliament Hill are three of many recent events where scheduled tweets were clear outliers on social media.
The accounts of public figures like Khloe Kardashian to companies like Live Nation, have experienced social backlash from scheduled tweets. However, many brands, companies and even news organizations still haven't caught on to importance of implementing a responsive social media plan.
Don't let your personal or professional account become the next cautionary tale.
Scheduling tweets is an important tool to save time, spread out posts and consistently share information. Still, scheduled tweets can do more harm than good to a reputation if you aren't attentive to world events, breaking news and other activity that impacts the relevancy of posts. As a result, tweets come off as out-of-touch or even insensitive, damaging your relationship with followers and possibly landing you negative media coverage.
If you're away from your phone or computer and realize your account sent scheduled tweets at an inappropriate time, delete them as soon as possible. If necessary, send a tweet acknowledging the mistake and turn off other scheduled posts.
Unfortunately, knowing when to turn off the tweets isn't always obvious. It can depend on the scope of the issue and the account's audience. If you're working for an organization that schedules tweets, ensure you know who is responsible for turning them off when appropriate. If you're in charge, monitoring trends locally, nationally and worldwide can help you determine whether it's time to hit pause or delete.
But, remember: Whenever a particularly tragic event like the Paris attacks is dominating online discussion, it's always best to pause or turn off scheduled tweets.
During a major event like a tragedy, halting scheduled tweets is about more than protecting a reputation. It's about respecting your followers and being genuinely considerate and compassionate towards the world outside your social media account.
Show some social media etiquette. Turn off your tweets.