Tracey Taweel: A leader in education and communications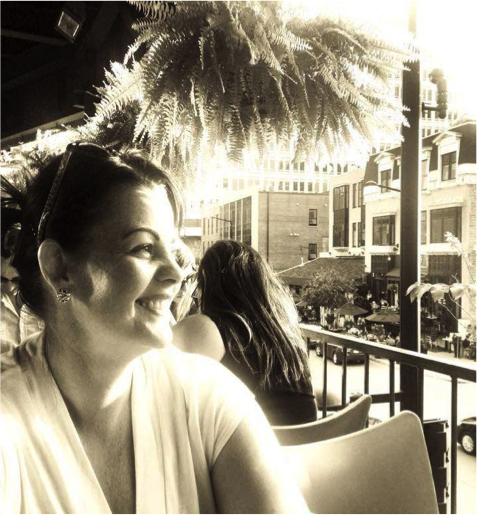 Nick Voutour
Can a university education train you to become a leader? Tracey Taweel believes her Mount Saint Vincent University (MSVU) degree in public relations gave her the knowledge she needed to position herself as a successful leader within Nova Scotia's largest staff of communications professionals.
Tracey Taweel excels in her leadership role as the associate deputy minister in the communications department of Nova Scotia, and as a professor at MSVU. She boasts two undergraduate degrees from MSVU including a bachelor of arts in political science, and a bachelor of public relations. Taweel was also the valedictorian of her class when she received her masters of public relations in 2009.
MSVU plays a critical role in Taweel's life. While completing three degrees at MSVU, she learned many important qualities about leadership from the passionate professors she encountered, and the dedicated communications peers she worked with. "The Mount is a supportive community where students are encouraged to pursue the highest levels of excellence both academically, and professionally," she says.
According to Taweel, MSVU is a community-oriented institution that fosters leaders in many areas of specialization. For this reason, Taweel has been involved as a seasonal professor at the university for many years. She's still learning about leadership from the students she teaches; for example, through the way they act within their small groups, or how they actively participate and ask questions in class.
Aside from teaching, Taweel has experience working within federal and provincial departments in the communications sector. Currently, Taweel is working in a top management position as the associate deputy minister for Communications Nova Scotia. Taweel is responsible for the largest staff of communications professionals in the province. The agency she manages has 130 employees with a budget in excess of $20 million.
In addition to managing the agency's staff and budget, Taweel also juggles a wide variety of tasks. Some of these responsibilities include providing policy advice and direction on all external and internal issues across departments, coordinating with the premier's office and key deputy ministers about issues surrounding the corporate agenda of provincial government, as well as implementing marketing engagement strategies.
With all of the demands associated with her position, Taweel explains how she copes with the pressure. "The key is not trying to do it all yourself, but instead surrounding yourself with strong people," she acknowledges. "Recognizing that no one is perfect, and that, while there are areas that I am strong, there are also areas in which I am weak. True leadership demands collaboration." Taweel understands the mark of a good leader involves putting the right people in the right jobs.
MSVU was Taweel's stepping-stone to becoming the leader she is today, and she believes the inspiring professors and peers she met throughout her education have contributed to her success. She explains, "Rolling up my sleeves and actually doing the work is something that is very important to me. It would be easy for me given the position I am in today to just delegate tasks to people and not involve myself. But that is not what leadership is to me. Leadership is getting down with your team, understanding the needs of your employees, and actively participating to achieve what is expected of the agency as a whole."