What we're reading: March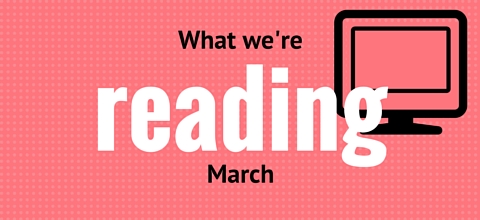 We're trying something new this year by sharing our editorial team's favourite communications related articles each month. Here are Emma's top reads for March.
–
Brands debut campaigns, use Twitter to honor Intl. Women's Day
PR Daily compiled their top campaigns and tweets from International Women's Day. The majority of the brands featured are American. However, the article is a nice compilation of unique approaches to celebrating #IWD16.
Scott Brison warned over turtle's pace of public service
A turtle in a briefing note isn't a major communications blunder. After all, government approval processes are notoriously slow and images can support your point. However, it's a reminder that in government, almost everything can be publicly available through an access to information and privacy (ATIP) request. Your funny images or email could make a compelling headline.
The anatomy of an effective Instagram caption
Coming up with a creative Instagram caption can be tedious. However, for community managers a great caption is also crucial to drive engagement. Kayla Hollatz breaks down the anatomy of a great Instagram caption that is easy to reference and includes examples.
I'm too old, and too young, for the digital revolution
A dose of creative non-fiction is important to learn and explore effective writing techniques. For communicators, this piece is also demonstrates the importance of considering generational differences in regards to technology.