Listen up: The PR program is undergoing an external review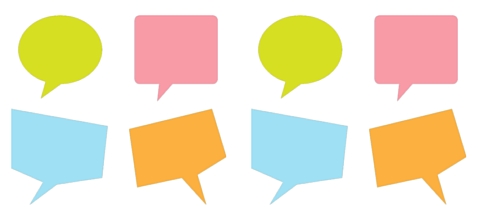 Emma Robertson
The public relations (PR) program is undergoing an external review.
It's a rare opportunity for students to voice concerns to someone who won't be marking their next paper.
Every five to seven years, programs in the Maritimes are required to undergo a review for quality assurance. The PR program's last check-in was seven years ago.
Despite our strong relationships with professors in the PR program, there's a disconnect. Problems obvious to students aren't always obvious to faculty (and likely vice versa). Raising concerns about the program with the appropriate person can be awkward and there's no guarantee that the problem will actually be addressed.
In early March, PR and Science Communications students were invited by email to meet with the external reviewers. Seven students (six PR and one Science Communications) attended to provide input. The discussions ranged from co-op to transfer credits to whether PR could be an online-only program (a unanimous no way).
Understanding the review process and what concerns were raised are the first steps in igniting a bigger conversation about implementing change.
How does the review work?
Here's a quick overview:
The department conducts a self-study and sends it to the external reviewers. This includes reviewing curriculum, their strategic plan and changes introduced in the last review.
The reviewers conduct a two-day site visit to meet with groups who interact with the department (like students).
The reviewers prepare a report which includes recommendations and reflections (what is going well, what needs to changes over next 3-5 years)
The department then writes a response to the report that goes to the committee on academic policy and planning (CAP) at MSVU.
CAP responds to see if the issues in the report are properly addressed.
What did students discuss?
 This list is not exhaustive but covers topics that dominated the conversation and that the students mostly agreed upon.
Co-op positions
Although the program is growing, the amount of co-op positions seems stagnant. There must be enough co-op positions available for all students before the program can expand (think supply and demand). There also should be more flexibility for what jobs students can accept and apply for independently.
Course and marking inconsistencies
The overall quality of a course is largely dependent on the professor that teaches the class. If you compare syllabi, courses appear to mirror each other; students should (in a perfect world) finish with a similar understanding of the material. Wrong. A number of PR courses have wildly inconsistent content.
Modernizing courses
Courses are falling behind industry demands. Although the PR program prepares us to be strong writers and strategic planners, it lacks technical training in areas like social media, graphic design and analytics. The PR profession is rapidly evolving and the program must be more responsive to these changes.
Science Communications
The Science Communications program is a "small but mighty group," said the student representing them. Students in the program take only three dedicated science communication classes. However, two of these three courses are usually cancelled. Issues surrounding recruitment and internships were also discussed.
Transfer students
The structure of the PR program is fairly restrictive. A number of transfer and mature students entering the program have found it difficult to complete the degree in less than four years. As a result, it increases financial pressures on students.
The Bachelor of Communications program 
Many PR students felt confused and uninformed about the introduction of the new BA in Communications. There was little communication from the department about how the program differed from PR or how the new course offerings could complement PR courses. As a result, misconceptions are rampant.
While reviews only happen every five to seven years, being persistent and passionate and about issues related to our program can drive not only dialogue but tangible change.