Shannon Kerr: From delivering news, to making news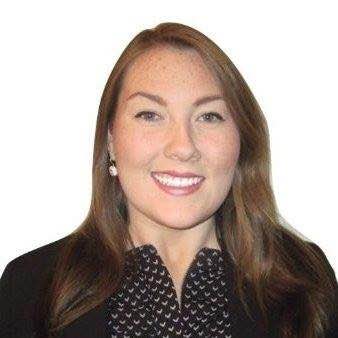 Jenna MacQueen
Growing up in Cape Breton, Shannon Kerr truly understood the importance of getting news out to the public in a timely manner. Her first job was delivering newspapers, and she saw how much her neighbours enjoyed getting their copy before 7:00 a.m., just in time to read the morning paper and enjoy a cup of coffee before work. Although not a pivotal point in her career, Kerr can relate this to her current job. She recently graduated from Mount Saint Vincent University (MSVU) with a Bachelor of Public Relations. Before graduation, she secured a one-year position working for the Cape Breton Regional Police Service (CBRPS) as the communication/public relations advisor. A key part of her role is providing the media with information regarding the police service as soon as it becomes available, so they can inform the citizens of the Cape Breton Regional Municipality (CBRM).
Public safety and security are the police service's main priorities. Kerr says, "The main stakeholders of the Cape Breton Regional Police Service are the citizens of the CBRM; we strive to protect and serve these citizens. We feel it is necessary to inform our citizens of things going on in their community as soon as they possibly can know." Kerr specifically considers the CBRPS stakeholders when performing her day-to-day duties including media relations.
"It can be tricky at times, journalists want more information to give to the public than I am sometimes able to give at that point in time," says Kerr when discussing how to maintain a good relationship with media outlets. Kerr communicates with the media every day, and she needs to be able to reach the public to do her job well.
A fundamental aspect of any job, but especially working with a police service, is to respect not only laws, but also ethics. Legally and ethically, Kerr has many barriers preventing her from disclosing certain information. For example, she says, "You can't release certain details to the public, such as a name, if the charges haven't been officially laid before the court." Two-way communication plays a major role in Kerr's job, by having an open dialogue between the CBRPS and the public.
Kerr acknowledges that the co-op program at MSVU rounded out her university experience. She thought it was in her best interest to have her co-ops in three different sectors, to see how relevant public relations is in different fields. One of Kerr's work terms was in the oil and gas industry, where she first gained experience with media relations and media monitoring.
Even in her short period of working with the CBRPS, Kerr has discovered that when communicating with any audience, it's not all about creating a good story, but rather being open and transparent while conveying information to the public. Kerr says, "it's important to value the connection between an organization and their stakeholders. A good way to respect that connection is to foster good relationships and have two-way communication. I am the link between the CBRPS and the citizens of the CBRM."