A look back at our five most read articles from last year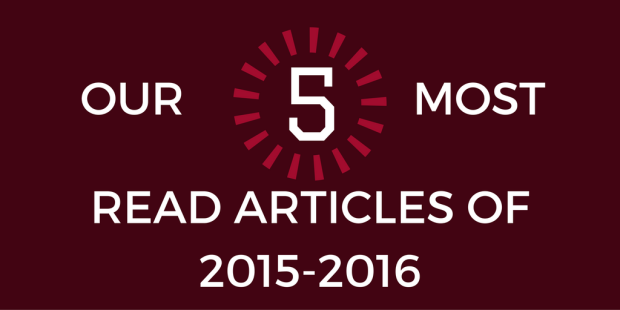 Karlea Lewis
As we get ready for a brand new year of Symmetry, we're taking a moment to look back at our five most read articles from our 2015-2016 year:
Stop slut by Sarah Jackson
A powerful personal essay about the power of words and why society needs to stop calling women "sluts."
Shannon Kerr: From delivering news, to making news by Jenna MacQueen
A profile on a Mount Saint Vincent University (MSVU) Bachelor of Public Relations (BPR) graduate who secured a position with the Cape Breton Regional Police Service.
How to take advantage of your "lucky" day by Alyssa Roy
Alyssa wrote about her experience volunteering for the Canadian Country Music Awards and how it takes more than just "luck" to make the most out of an opportunity. She outlines how she went above and beyond what was expected of her to turn her "lucky" day into a job offer.
Tracey Taweel: A leader in education and communications by Nick Voutour
A profile on a MSVU BPR graduate turned MSVU professor and how her education prepared her to excel as a leader within Nova Scotia's largest staff of communications professionals.
Janice Landry: Passion is the key to success by Danielle Driscoll
A profile on a part-time MSVU instructor and how her passion for storytelling led to her success as a journalist, author, editor, freelancer and entrepreneur.
We received so many great submissions last year and we're looking forward to receiving your articles this year. For submission deadlines take a look at our Fall 2016 Publishing Schedule.
Did your favourite article make the list? Is there something you want to see written about this year? Let us know in the comments!