Get to know the 2016-2017 editorial team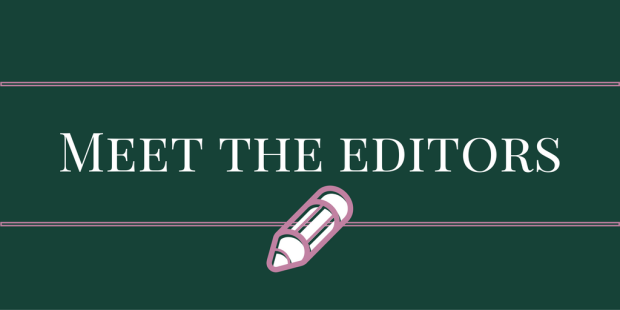 Symmetry is back for another exciting year of creating, communicating and collaborating. Get to know our new and returning editors below:
Editor-in-Chief: Karlea Lewis
Karlea graduated from Dalhousie University in 2014 with a double major in English and History and is a fourth-year BPR student. She loves classic literature, old movies, local coffee shops, and hiking. Karlea loves that being part of the Symmetry team allows her to collaborate with fellow students and to help build relationships with professionals in the public relations community. You can find her on Twitter: @karlealewis or email her: symmetryeditor@gmail.com
Editor: Danielle Driscoll
Danielle is a BA graduate from Memorial University of Newfoundland and is in her final year of BPR at the Mount. She is an ocean lover, history buff, can't-live-without-mascara kind of gal. Along with the rest of the Symmetry team, Danielle looks forward to your submissions so our readers are reminded that MSVU isn't just a place of learning, it is the hub of future PR extraordinaires.
Editor: Anastasia Smallwood
Anastasia began her academic career as a science student. After completing her Bachelor of Science from the University of Prince Edward Island a switch was in order and public relations came calling. Often found juggling volunteer tasks, committees, school and work Anastasia lives to keep busy, and manages thanks to the help of coffee. Passionate about mental health and event logistics Anastasia is looking forward to broadening the view of public relations with her articles.
Editor: Raina DeBrouwer
Raina began her public relations degree at Humber College in 2013 and immediately fell in love with the program. Finding Toronto to be too impersonal for her liking, she sought the relaxed and community-centric atmosphere that Halifax has to offer. Upon switching to the Mount in in 2015, Raina found her stride through educational, volunteer and employment opportunities. Passionate about reading, writing and higher education, Raina looks forward to contributing to conversations surrounding public relations and communications.
Editor: Emily Faulkner
Emily is a BA graduate from Saint Francis Xavier University and is in her second year of her BPR at the Mount. She is a lover of film and her favourite place is anywhere she can lay out a yoga mat. As an introvert, her favourite aspect of writing is its power to capture multiple perspectives and give people a voice. Emily is proud to be part of the team, she believes Symmetry gives students a unique opportunity to grow their professional voices in a creative way.