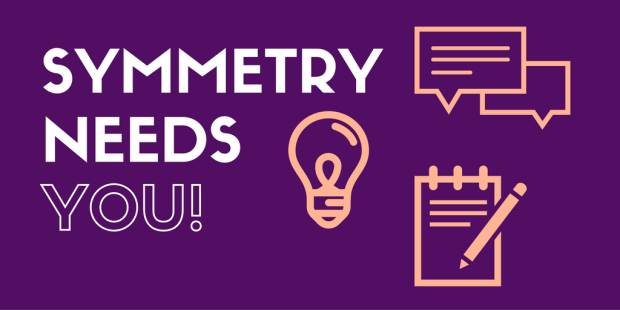 Mount Saint Vincent University's first entirely-online, student-created, and student-run publication is back for its SIXTH year!
This year Symmetry has four new editors: Danielle, Anastasia, Emily and Raina. Check out our meet the team post to get acquainted with the 2016-2017 editorial team!
As our name suggests, Symmetry is all about two-way symmetrical communication and we are aiming to increase dialogue in the public relations community. Symmetry relies on the support and hard work of students, faculty and communication professionals. We want to hear from you because we learn more together.
Symmetry is always looking for writers to contribute articles. It offers a great opportunity to improve your writing skills and to work with fellow students! We are always open to new ideas and looking for new ways to collaborate. If you're looking for inspiration, consider reflecting on your learning experiences from events, volunteering or co-op terms. Still having trouble coming up with a topic? Don't worry, send us an email and we can brainstorm together!
Remember, anyone can submit a piece to Symmetry, regardless of degree or experience. Students, faculty and professionals in the PR community are all encouraged to contribute. Here are a few ways to get involved:
Make sure you are following Symmetry on Twitter and Facebook for updates, information and resources related to public relations
Submit an article (Our next submission deadline is Friday, September 30 at 10 p.m., check out our Fall 2016 Publishing Schedule for more information)
Comment on articles, respond to tweets or start a conversation with friends.
Tell us what you want to see more of!
Your 2016-2017 editorial team,
Karlea, Danielle, Raina, Emily, and Anastasia