Opportunity is knocking! Will you open the door?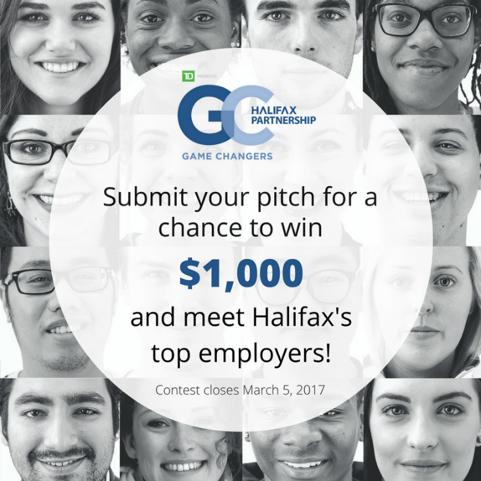 Raina DeBrouwer
As soon-to-be graduates entering the professional sphere, most of us have one thought on the brain: it's time to find a job. Preferably, one we enjoy.
So where do we start? Over the duration of our program, we've been taught what types of jobs we'll be doing and what to do at our jobs. But the method of acquiring said jobs? It's a little less clear.
One resounding notion in the business community is that connections are invaluable; it's estimated that 80-95% of Canadian jobs aren't advertised (Halifax Partnership). "It's not what you know, it's who you know" is more than just a tired cliché. In Halifax's tight-knit business circuit, this sentiment is especially true.
Which brings us to another truth: networking is a young professional's best approach to finding a new job in today's business market.
It's an uncomfortable truth, because networking isn't easy. It can be tough to push yourself outside your comfort zone and approach a stranger, especially one you want to impress. The most challenging part of all? Knowing what to say to make a lasting impression. Most of us have a vague idea of what we're good at, but if push came to shove, could you articulate your skills and experience properly? If your dream job came knocking, would you know what to say?
One of Halifax Partnership's mandates is youth retention, and its 2017 #HireMeHalifax elevator pitch contest is geared towards that. Participating in this contest will:
Prepare you for that next networking event or chance encounter
Give you a platform to talk about your professional skillset
Provide you with professional exposure to 100+ Halifax employers
Make you eligible to win a $1,000, $300 or $200 cash prize
Like I said, approaching an employer and selling yourself isn't easy. Take advantage of this opportunity to wow over 100 employers with a 30 second video! Even if you don't get hired as a direct result (although it did happen last year!), those are 100 new connections to start your imminent job search with.
Learn more about Halifax Partnership's #HireMeHalifax contest at: HalifaxPartnership.com/HireMeHalifax
Raina DeBrouwer is a Communications and Marketing Assistant at Halifax Partnership.