The five best study spaces in Halifax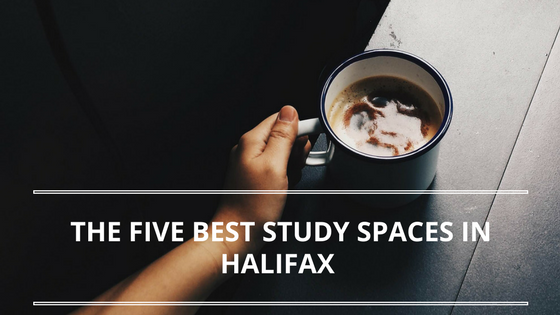 Emma Colson
Cram time — the time of year every university student is all too familiar with and will never look forward to.  We are coming onto the end of the semester where all of the projects, tests, and presentations seem to be never-ending. We are always searching for the ideal, quiet spot to study.
On campus, you can spend over five hours in the library and still feel as if you've achieved nothing. It's sometimes due to the fact that on small campuses, you know everyone and can't help but chat, or simply due to the slow library Internet and horrible lighting has been all too distracting. The key to better focus is a new, better study space.
All five of these coffee shops have exactly what you need for you to change up your studying environment, see some unfamiliar faces, and have a cup of coffee that isn't in a cardboard cup.
Bedford Basin Café – 397 Bedford Highway
Mount students, take advantage of this quaint spacious cafe minutes from the MSVU campus. This café offers a rustic, modern atmosphere with a large menu of house made sandwiches, soups, and delicious desserts. The only distraction here will be the breathtaking views of the Bedford Basin.
Seven Bays Bouldering – 2019 Gottingen St.
Burn off some pre-exam stress and try out the bouldering wall for a quick study break. Seven Bays not only offers a wide variety of amazing specialty drinks but also an amazing study atmosphere. When you're finished, there's craft beer.
Weird Harbour -1656 Barrington St.
Weird Harbour is a new addition to Halifax's locally owned cafes. If you're looking for a quick dose of caffeine, this espresso joint is ideal for you. Their bright, cozy, and quaint space makes for a perfect, productive afternoon.
The Wired Monk – 5147 Morris St.
According to their website, the Wired Monk is a Pacific West concept moulded with a European flare. The café has floor to ceiling windows, and a cozy fireplace is the perfect place to sit and get through that painful textbook. The café offers a large variety of sweets, speciality salads, and a rustic feel.  The Wired Monk is a hidden gem near the waterfront
Smiling Goat Organic Espresso Bar – 1475 Lower Water St. / 5466 Spring Garden Rd. / 1551 South Park St.
With one location on the Halifax boardwalk, the Smiling Goat provides a beach-like atmosphere for those who love the water. Providing three locations in Halifax, this café is accessible from nearly any bus route. Small shops, quiet relaxing music, and hot, fresh, local coffee. Need I say more?
What's your favourite study space in Halifax?