Conference dos and don'ts – a PR student's guide to getting the most out of the experience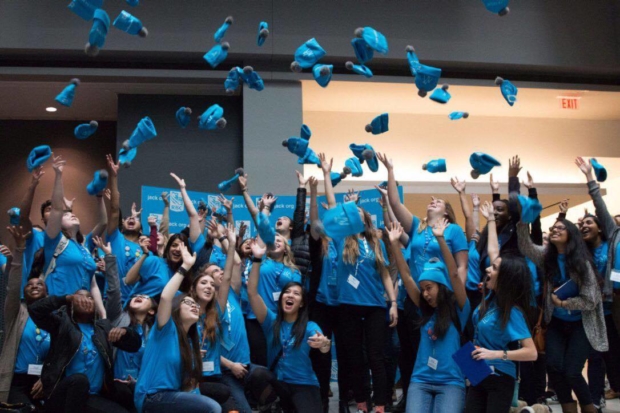 Alison Bryan
Attending a conference is a PR student's dream – networking, social media, event coordination and layout. I've had the privilege of participating in a number of conferences during the last five years, the most recent conference being Jack Summit 2017.
Jack Summit is hosted by Jack.org, a mental health initiative involving young adults across Canada. At Jack Summit, 200 youth representatives from all 13 provinces and territories come together to discuss youth mental health in Canada.
As a PR student who loves going to conferences and experiencing new things, I was in my element. However, there's a fine balance between going to a conference and being present at a conference – something that I've only recently started to learn. So, I've compiled a list of tips and tricks to help get the most out of any conference you attend.
DO network with as many people as possible. Networking allows you to connect with a range of people. You might meet someone from your hometown or you might meet someone from halfway across the country. Creating connections with a variety of people at a conference gives you people to learn from, lean on, and potentially collaborate with in the future.
DON'T over share on social media. Conference organizers will normally have a hashtag for an event, to track what it going on and what attendees are saying. This is great, but you want to keep things interesting for your followers, so don't go overboard. Post a variety of content. Tweet about a meaningful quote you heard. Post a photo of the keynote address. Post a video of someone doing something funny. Don't over share every detail about what is going on, because it could ruin fun stories for friends and family at a later time.
DO be present. This ties in with what I said previously. Oversharing on your social media can lead to you paying more attention to your cell phone – distracting you from what is happening on stage, or the keynote speaker. Being present is the greatest learning tool you have.
DON'T stress yourself out trying to do everything. Most conferences have workshops that you can attend. Many make you pick and choose what you want to attend. If you know what the workshops are before you arrive, think about what you need to work on and what skills you need to develop. If you don't get the workshop list until you arrive, take 60 seconds to consider each one and what you will get out of it. When it comes time to register, you will know which workshops are suited for you!
DO enjoy and take care of yourself. Conferences can be stressful – most people don't realize this. They take a lot of energy and sometimes it's difficult to recharge and be refreshed for the next day. Make sure that you have fun and take some time to relax.
Conferences are a place where you can learn a lot about yourself. You don't have to be a part of the planning committee or know every detail about what's going to happen. It's about being able to put aside the logistics and just participate – to feel, first hand, all of the emotions that come with what you're doing.
More About Jack.org
Jack.org has 117 chapters in universities and colleges across Canada. Jack.orgMSVU has been an active chapter since 2015, hosting numerous initiatives promoting mental health. They plan to continue bringing this conversation forward to the community with tools they brought back from Jack Summit 2017.