Six years of Symmetry: Welcome back note from the editors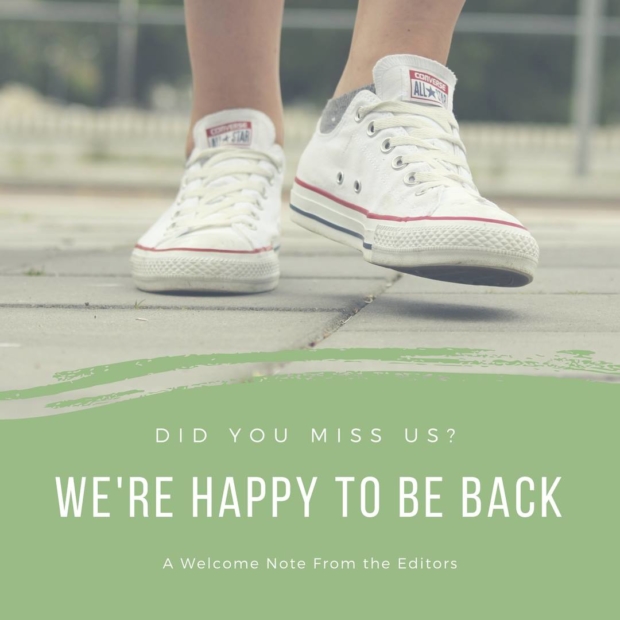 Six years ago, four Mount students set out to create a space for themselves and other emerging communications professionals to discuss industry trends and exchange ideas. In the ensuing years, with the help of countless Mount students, professors and alumni, Symmetry has grown to be much more.
The Mount's first online, student-created, and student-run publication is now an engaging platform used to discuss everything from social media best practices to time management advice to self-care tips. Anyone can contribute to Symmetry – we welcome diverse perspectives from students, professors, alumni and professionals from all areas of study.
Writing a piece for Symmetry offers you the opportunity to publish your writing on a credible and established public forum. Worried about your writing ability? No problem – one of our editors will gladly work with you to create the feature you envisioned. If you're looking for inspiration, consider reflecting on your learning experiences from events, volunteering, or co-op terms. You could also check out posts from your favourite industry bloggers or sites like PR Daily. Still having trouble coming up with a topic? Don't worry, send us an email and we can brainstorm together.
This year Symmetry is welcoming two new editors: Jacqueline and Emma. Check out our meet the team post to get acquainted with the full 2017-2018 editorial team.
Aside from submitting a piece, here are a few ways to get involved with Symmetry:
Make sure you are following us on Twitter and Facebook for updates, information and resources related to public relations, student life, and professional practices
Comment on articles, respond to tweets, or share articles on your social platforms to open the conversation to friends
Tell us what you want to see more of!
Symmetry started because a motivated group of students wanted to contribute to the ever-evolving conversation surrounding public relations. Write for us to be part of that conversation.
Create. Communicate. Collaborate.
Your 2017-2018 editorial team,
Raina, Emily, Anastasia, Jacqueline and Emma