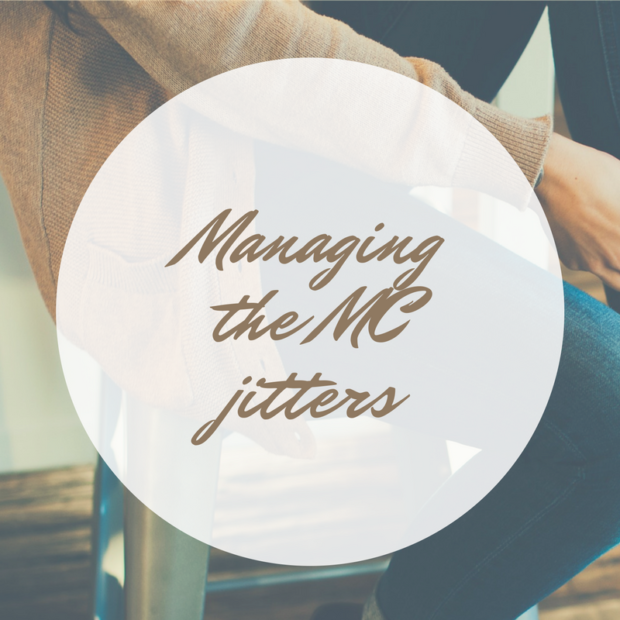 Jacqueline Dunston
"Make A Wish foundation would like you to be the MC for their Rope for Hope event this weekend. I told them you would do it. Hope that is alright with you!" explained my supervisor.
Only two weeks into my very first co-op, I was terrified to say no. I was just starting to get settled at the radio station, and I wasn't sure if I could handle such a major responsibility. Petrified, I managed to say yes. Oh no, I thought, the nerves were already kicking in – and it was only Monday.
That night I went home and told my mom about the MC opportunity. She was very excited for me but could see the worried look that ran across my face. Was I really THAT bad at hiding it?
My mom told me not to worry and reminded me that part of my job is to speak on the radio every single day. She was right, this could not be much different. I decided to Google some tips about being an MC and discovered the WikiHow article "How to Be a Good Master of Ceremonies".
Here are some great tips I used to prepare for the nerve-wracking weekend ahead.
Know your event.
The next day I asked my boss for information about the event so I could get some speaking notes ready. I wanted everything she had about Make A Wish and the Rope for Hope event. Using this information, I created my script. I planned out most of what I was going to say, and how I was going to present it. This prep work helped me get more comfortable in the MC role and gain some confidence.
Stay organized.
The day before the event I asked my boss the exact time she would like me to be there. Not just to be punctual, but to ensure I had enough time to set up our promotional booth and run over my script. I am glad I had a specific schedule to follow that day. It made the day run smoothly and gave me enough time to help with other event tasks.  If there is any advice that you should take away for a more fulfilling co-op, take this: learn to get organized – it will help you stay ahead and provide you with structure.
 Keep positive.
The day of the event, I looked into the car mirror and reminded myself how much I will learn from this experience and how great I was going to do.  It is okay to be nervous trying something new for the first time. Just remain positive and tell yourself you can do anything. Guess what? It worked! I had people laughing and I felt completely relaxed the entire time. A positive attitude gave me that extra boost of confidence. I was really glad I didn't turn down the opportunity to be an MC. I learned so much from the experience, next time I am asked to host an event, I will be a lot less nervous.
If you ever find yourself with the MC jitters, don't run away from it. Embrace the opportunity and learn!