Podcasts picks 2: an editor series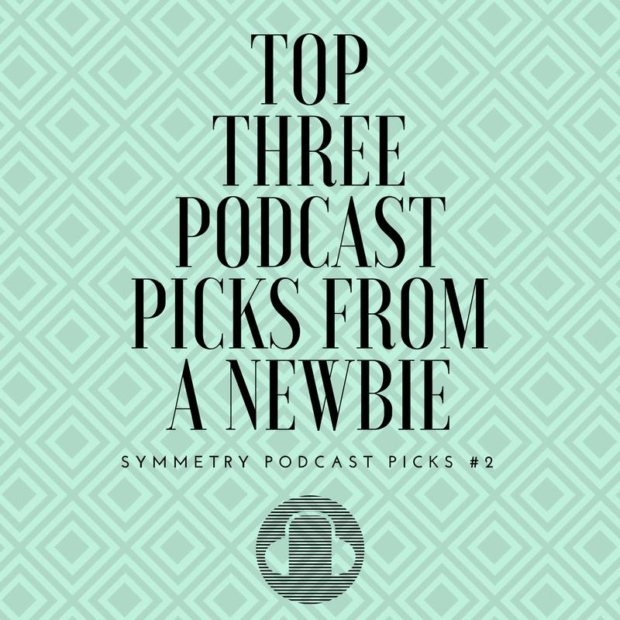 Anastasia Smallwood
I'm new to podcasts. I've tried jumping on the train numerous times, but my timing and focus were never right. I would either dedicate my attention to the podcast or work, but never both.
When the editors proposed this series, for the umpteenth time I gave podcasts a go. Lucky for the both of us, I've got a long commute by subway, and I've started loving podcasts little by little. So here are my newbie podcast favorites.
Sickboy
Brian Stever, Jeremie Saunders and Taylor Macgilivary
If you live in Halifax, you've likely seen the name Sickboy bouncing around. Three awesome guys, Brian Stever, Jeremie Saunders and Taylor Macgilivary chat weekly with people who live with illness and disease. Inspired by Jeremie's battle with cystic fibrosis, Sickboy began at the Halifax Central Library, but is now reaching ears Canada-wide and beyond. Each episode features a guest living with some form of physical or mental illness, chronic disease, or disability. Using humor and chill conversation, guests share their experiences. By making illness and disease something we can openly discuss, Sickboy is helping breakdown the stigma associated with disease and illness.
Their episodes are insightful, hilarious and will tug at your heart. No question or topic is too far. Job security, financial challenges, mental health, procedures, caregivers and more, they deep-dive into any and every topic. Sickboy makes the things we live with just that: how we live. Because we're all living with something.
They were just featured in a CBC documentary that delves into the history of the podcast and one of its founders, Jeremie Saunders.
Suggested episodes: You will never look at a restaurant the same – Ep 113 – Walkers & Catheters – Multiple Sclerosis. For a look into the effects of addiction – Ep 51 – Cocaine's a Hell of a Drug.
Mo' Money Podcast
Jessica Moorhouse
I know I'm not alone in the dread of graduation and looming student loan payments. As such, I've started to figure out ways to "adult" and get my finances under control. I'm trying, but it's a work in progress. This podcast, by award-winning Canadian financial blogger, Jessica Moorehouse, is exactly what I needed.
Jessica discusses everything from credit card debt to budgeting tips and tricks. She talks to one of her listeners in a weekly series which provides an opportunity to learn from everyday people about money management. She also has guest from the professional finance and personal blogger world. The one thing that's missing from this podcast – which I think you'll appreciate – is the nagging and finger wagging "you shouldn't do this, you should do that" rhetoric.  This podcast doesn't judge –  it educates and provides the great feeling of "me too".  Jessica's careful and simplified explanations about everything money gives me a lot to think about and some much-needed optimism.
Suggested episodes: Where is my money going? Ep 120 – Why You Should Start Tracking Your Spending. The millennial struggle with money. Ep 109 – How To Manage Your Money as a Millennial.
Young PR Pros
Kristine D'Arbelles, Julia Kent and Ross Simmonds
I am a brand-new listener of Young PR Pros, a podcast focusing on the life of young PR professionals. Tune in for advice on advancing your career and tips for balancing life outside the office. Some of the hosts are Halifax-based and others are from Ontario, which serves to add differing perspectives. I look forward to delving into this podcast more as time goes on.
Suggested episodes: Ep 124 – 5 Career Tips that are Actually False. Ep 118 – What is Work-Life Balance.
As I continue my exploration of podcasts, I want to hear your suggestions! What do you listen to and why do you like it? Share your favorites in the comments!