From Mexico to MSVU: My journey studying PR as an exchange student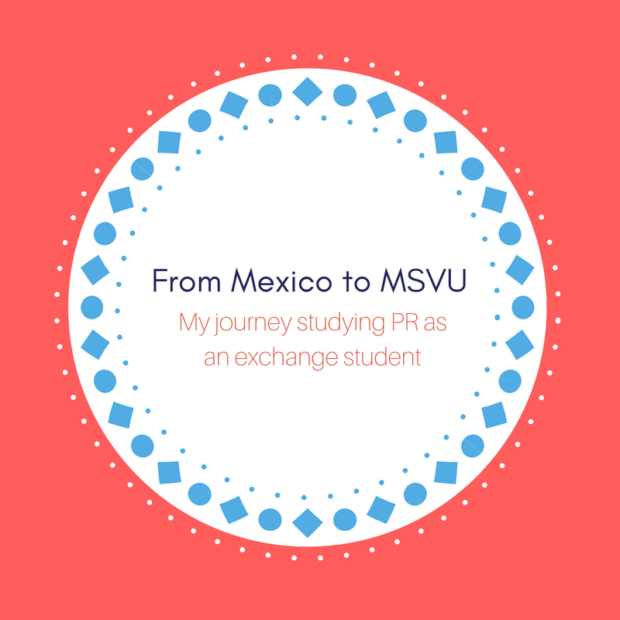 Aranza Coutiño
Four years ago, I made a bold decision: I left my hometown in Mexico to pursue a higher education in Halifax, Nova Scotia. Although I was brought up speaking both English and Spanish, the thought of leaving my family, friends, and culture scared me.
I came to Halifax with the goal of finishing high school and getting into Mount Saint Vincent University. I have always considered myself an extrovert, so I thought public relations would be the perfect career for me.
Although I am a major extravert, my first year of university was a complete shock. International students can face a lot of struggles, emotionally and professionally. Being thrown into a world where everyone is expected to know different styles of writing and understand each professor's teaching methods as well as their assignments was a challenge.
Pursuing a career in public relations is not an easy task. I knew if I wanted to be a PR student, I needed to give it my all. Since starting the program, I've been working harder than ever. I re-think every word before I say it and try to be the best student I can be.
Over this past summer, I had my first co-op term. I was so nervous but so happy when I secured a position. The job was with a non-profit, and I struggled with the language barrier as my colleagues spoke mainly English. They expected a lot from me. I wanted to give my best and it hurt when I could not reach their expectations. However, I didn't let these challenges stop me. I continued to give it my all and I finished the co-op term. I'm proud to say that even though it was hard at the beginning, through all the tears and homesickness, I made it.
I learned a lot over the summer. I now know I need to double check my grammar. I learned not to be shy and to ask for help when I need it. Most importantly, I discovered my strengths. I now know how to do a floor plan, as well as how to manage vendor and sponsor relations.
To all the international students out there, I admire you because you left your hometown to come to a completely different city and culture. I know you are trying your very best. I understand because I have gone through the same thing in school and on co-op.
I know what it's like to feel homesick. I too have wanted to throw everything away and run back to my parents. I know what it's like to be insecure speaking English and perfecting grammar. That feeling of being tired and confused about assignments. I would always ask myself "what is MLA or APA style?" I want you to know that you are not alone.
There are so many of us going through this. Stay strong and find people who support you and can help you practice. What's most important is that you don't feel bad for making mistakes, you just learn from them so you can correct yourself in the future. Keep working hard and be proud of yourself.
As we say in Mexico: "Al mal tiempo, buena cara" – put a good face to the bad times.
For more writing from Aranza Coutiño, check out her blog: The Latina Survival Guide to Living Abroad.