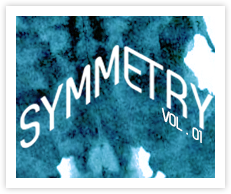 Nike: Marketing Possibility
Chris Gallant // March 29, 2013
"I've failed over and over and over again in my life, and that is why I succeed." – Michael Jordan.
I was nine years old the first time I heard that phrase. I felt as if Michael were talking to me. His story, his commitment and his determination lifted me, just a young child at the time, to be somebody. I still remember saying to myself: "I'm the next Michael Jordan."
Nike doesn't just sell products, it sells dreams. It sells the concepts of ambition and the potential that one can achieve anything they want in their lives. Does it work?
Yes.
According to Scott Cendrowski of CNNMoney.com, Nike has developed into the largest sports company in the world. It accumulates over $20 billion annually, making it 30 per cent more profitable than its closest competitor. Yet, despite the company's success with both marketing and profits, their public relations practices haven't always been a smooth ride. Why?
Nike sponsors athletes with stories and histories of struggle. These are athletes who have "risen to the top" because of their talent and determination, and these incredible stories of success give the athletes the title of "hero", ultimately leading to one thing: fame.
Fame can be destructive.
Over the past several years Nike has experienced significant trouble with many of its "heroic" sports figures. These are athletes who have spent significant amounts of time living in the spotlight and who have wound up falling off their throne.
Michael Vick served jail time for organized dog fighting. Lance Armstrong admitted to using performance enhancing drugs and Oscar Pistorius allegedly shot his girlfriend. The list goes on with other athletes, including Ben Roethlisberger, Tiger Woods, and Kobe Bryant, among others.
Ira Kalb of the Marshall School of Business at the University of Southern California has reported that out of all of these figures, the only one Nike stopped sponsoring was Lance Armstrong. This is because he actually cheated in his sport. Oscar Pistorius' sponsorship has been suspended until there is verdict in his case but overall, Nike has stuck with most of its athletes. The company has even reunited with Vick after he recreated his image post lock-up and continued to sponsor Tiger through his extramarital affairs.
Why has Nike risked the image of its company with such a large amount of potentially poor publicity? It's about the story. Matthew Futterman from the Wall Street Journal wrote "Nike doesn't make racing bikes. It signed Armstrong because he had survived cancer and came back to win the most grueling race in the world. It didn't sell golf clubs when it signed Tiger Woods. Nike brought him aboard because he was a potentially transformative star who had the ability to break down racial barriers in the world's most staid sport."
Through it all, Nike has "stayed a course centered on inspiration rather than product" says Futterman. The question now becomes, after everything Nike has been through should it change its strategy?
No.
According to SportsOneSource, Nike's revenues have nearly doubled in the past ten years when it rounded off at roughly USD$10.7 billion in 2003. Additionally, Nike reportedly has 60 per cent market share in running and nearly 90 per cent in basketball. All of this growth has occurred during the scandals of Tiger Woods, Michael Vick and many others. The future is unclear as to the effect both Lance Armstrong and Oscar Pistorius will have on the company but history suggests the hit will be minimal and Nike's revenues will continue to rise.
Why has this strategy been so effective even after everything that has happened? Athletes have the ability to symbolize hope. They are representations of what a large portion of the population aspire to be like. Breakout lyrical artist Macklemore reiterates my point in his song Wing$, written about why he owned a pair of Nike's basketball shoes as a teenager. He writes "Cause I wanted to be like Mike, right, wanted to be him, I wanted to be that guy… I wanted what he had."
Athletes are human too, even if they are viewed by some as "heroes." Heroes aren't infallible. They make mistakes but that doesn't make them bad people. Honestly, in the end, mistakes could be more beneficial to Nike. Michael Vick has completely turned his life around since his incident, and that trial in his life adds to the story behind his success. Could Michael Vick's jail time add enough to his journey to have actually helped Nike? Well, the numbers aren't quantifiable but it is a possibility.
Regardless, Nike continues to increase their revenues and this increase is strongly correlated with its marketing focus. Dreams over product.
Futterman said, "The most powerful thing one can sell isn't comfortable, stylish performance sportswear, it's the concept of possibility."
I wanted the fantasy. I wanted the dream. I don't remember what shoes I wore when I was nine but I remember who I wanted to be.