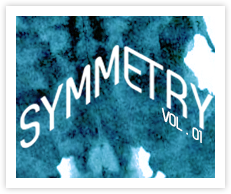 Long distance made longer
Carrie Hildebrand // April 5, 2013
My little brother is leaving. So are my parents, actually, but it's Ben going with them that's really troubling me. Of course it's terribly exciting that they all get to live in Sweden for the next several years, and I'm thrilled to have an infallible excuse to visit Europe, but I do experience a flutter of panic when I think that my only sibling will be living approximately 5,300 kilometres away.
With us both living in Halifax, it's been easy to see each other regularly and maintain the close relationship we've always had. What worries me, to be honest, is what will happen when we're no longer really participating in each other's lives, but just hearing about them. Even for master communicators and those for whom social media is second-nature, long distance relationships of any kind are generally dreaded, since a text, email, or Skype chat can never really live up to a real life face-to-face.
I am, however, unspeakably proud of Ben for the go-with-the-flow attitude he's adopted about the move, and I find this remarkable for someone in our family of obsessive planners let alone a 24-year-old with autism. I'm relieved that rather than struggling over the implications of leaving his job at the grocery store, his many friends, and even his "best friend," Humphrey (the aggressive pet budgie-bird who hates and fears all humans), he's simply looking forward, in every sense of the term, to his new life in Malmo. Ben has repeatedly demonstrated his ability to rise to the occasion and I've proudly watched him become more spontaneous and independent as he's matured. He, clearly, will be fine. I, quite as clearly, will miss him dreadfully.
Obviously, there are a number of wonderful ways to easily stay in touch, and I do thoroughly enjoy Ben's emails and Facebook posts which are endlessly charming in all their abrupt hilarity and declarative sentences. When I was studying abroad in England for a semester, I received wonderfully quirky reports such as:
Hey Carrie, how are you. Are you having a good time. I took care of your pets. I just having a good time myself. I miss you so much.
Ben
And:
Hey Carrie, How are you today. I feel little lonely without you. But I'm sure your learning somthing in collage. Your trying to be smart. I'm proud of you. I took care of your pets every day. And I finish reading all chapter of Harry Potter. And will be seeing a movie soon.
Ben
While these were wonderful to receive, it's really just Ben in bullet points and I greedily want more than just the highlights. Phone and Skype conversations are much the same since being on the spot tends to invoke a kind of stage-fright-like pressure to say something interesting and important. Generally, once he asks how my chinchilla is doing we tend to come to a bit of a halt.
While all of the amazingly convenient ways of staying in touch should mean that we'll be able to talk all the time, isn't there something that will be lost when we go from seeing each other regularly to just checking in? The thing is, so much of our relationship is about being in each other's company even when we aren't feeling chatty. Often our best conversations will arise as we're out for a walk together and are feeling relaxed and comfortable enough to open up about something that's been troubling us. Ben will quite often come to me with concerns about work, his friends, or the frustrations of being autistic, though he would rarely call me to do so over the phone.
When I lived at home, it wasn't uncommon to awake at 2:00 a.m. to see a figure with a blanket wrapped around his shoulders standing at my bedroom door wanting to talk something out. Sure, 2:00 a.m. may not be my favorite time to chat, but I do like being there to help and I worry that I'll lose some of my helpful big sister-ness when we're reduced to email. Besides, while I may not need a late-night therapy session, I do rely on the genuine compassion, kindness, and humour that Ben brings to my life. His positive outlook is completely infectious, and he is probably the least-judgemental person I know. I'm fairly certain that even if I slipped comically on a banana peel he would rush over to help me up with a look of genuine concern.
While I may be the big sister, Ben is a full foot taller than me and I think quite enjoys taking care of me as much as I do of him. When our family used to go on road trips in the summer, Ben would create a diversion any time he spotted the remains of an animal up ahead so that my vegetarian sensibilities wouldn't be assaulted, which is a gesture that I think speaks volumes about the kind of person he is.
But these are the kinds of things that won't happen over the phone or in an email. Maybe it isn't the technology that's flawed, but the long-distance status that changes the dynamic. Suddenly you're living separate lives, and you realize that you're only catching up and relating experiences but not really sharing in anything. Rather than a meandering discussion over a meandering walk, in which you can pause and simply enjoy each other's silent company before resuming the conversation at ease, there's something about a phone call or email that suggests there should be a specific purpose to the conversation. For all the informality of texts and social media, can they really compete with a rainy afternoon on the couch watching Lord of the Rings together?
While our visits in the future may be short—and the emails even shorter, I don't intend to waste them just because they aren't what we have now. This time, it's Ben's turn to travel and explore, and I can't wait to read his emails about riding on trains and visiting the Lego headquarters in Copenhagen. For my part, I'll be sure to let him know that Humphrey the bird is doing fine, and that while I miss him very much and am a little lonely without him, I'm sure he's "learning something" in Sweden.