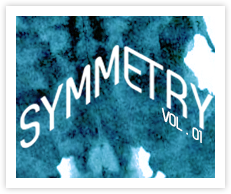 Why you shouldn't use clichés in your writing
Lindsay Algee // April 5, 2013
We've all read them, said them, and wrote them. Most of us in the field of public relations are guilty of using clichés every once in a blue moon. See what I mean? Professors can usually spot them from a mile away and we are told right from the get-go to avoid using them, but nobody ever seems to explain why. Maybe that's the reason why they still continue to pop up in our writing and why we continue to read them time after time. Most of us already know that clichés should be avoided at all costs, so my goal isn't to beat a dead horse but to show you why they shouldn't be used and hopefully encourage you to never use them in your writing again.
*Note: All clichés in this article were intentional. For fun, challenge yourself to identify how many clichés I used in this piece. By my count it's 21. Did you spot them all?
So, what is a cliché?

The saying "that's so cliché" has become it's own worst nightmare. It's something we hear all the time, but what exactly does it mean?
1. a trite, stereotyped expression; a sentence or phrase, usually expressing a popular or common thought or idea, that has lost originality, ingenuity, and impact by long overuse.
Now if that's not enough for you to never use clichés again, I don't know what is. I kid! But all jokes aside, now that we're clear on what defines a cliché, it's easier to see why it isn't a good idea to use them in writing.
How often do we want to lack impact or creativity in our writing? How often do we want to sound stereotypical? People write for a variety of reasons. Sometimes it's to be expressive, informative, provoke change, persuade or entertain but I've never heard of anyone who writes to be unoriginal, stale or corny.
How do clichés affect your writing?
Clichés aren't frowned upon just because they don't add anything to your writing. The real danger of clichés is that they actually take away from the quality of your writing. Nobody wants to waste time reading paragraphs of empty content they've heard before.
According to Lindsay McCaffrey, public relations consultant, writer and editor, clichés can indicate a degree of laziness, and are, in general, wasted space. A piece of writing can have really great information but if it's buried beneath multitudes of clichés, readers often perceive the information as stale, recycled or, dare I say, been there­­ − done that.
People usually like to take something away from what they read. They want something new and worthwhile. So, don't let clichés overshadow the content in your writing and don't let your readers mistake you for being a lazy writer.
Why are clichés still everywhere?
It seems so obvious that we shouldn't use clichés but unfortunately it's easier said than done. Human beings naturally absorb language that's used around us, be it what we hear on television, at school or through family and friends. That's why when coming up with new ways to talk about a given topic, it can be difficult because a lot of the time we subconsciously imitate the voices of others and forget to speak from our own.
Clichés in the PR world, or any form of writing, are like the forbidden fruit from the Garden of Eden: you know you shouldn't use them but they can be oh-so-tempting. Clichés usually come to us easily because we hear them often. Sometimes we write a sentence that flows naturally but then we realize we've used a cliché. Those sentences are fine within your rough drafts because it might help give you direction. However, you should remember that clichés were once said or written for a specific reason. Even if it makes sense in the context you're using it in, there will most likely be a better way to explain it, in words that are creative and new.
Once you start a final draft, you could try brainstorming ways to make a cliché into your own. For example, people often use "at the speed of light" to describe something being done very fast. So instead of saying "she finished that marathon at the speed of light," you could say something like, "she finished that marathon faster than Lance Armstrong lost his career in 2012." This works because it's timely, witty, and relevant to its context.
What writing's really about
Above all, writing shouldn't be about fitting in or recycling old sayings. It's about being innovative and coming up with something new. Writing gives people the opportunity to be creative, show new perspectives, and give readers something to think about. If what you're writing about is not completely new (which usually it isn't), you should give it your own personal twist.
So, before I get out of your hair, I want to be sure that I've made myself as clear as mud. For all you writers, please dare to be different and for crying out loud don't bore your readers to tears with the use of clichés. Now go break a leg!
For more about clichés on the symmetry website, see the article, Getting to know clichés by Melissa Noonan.
References:
http://dictionary.reference.com/browse/cliche
http://www.ragan.com/PublicRelations/Articles/Stamp_out_clichs_Tossing_out_my_two_cents_46130.aspx#
http://writing2.richmond.edu/writing/wweb/cliche.html
http://www.symmetrypublicrelations.com/2012/02/09/getting-to-know-cliches/