Reflections from a soon-to-be-grad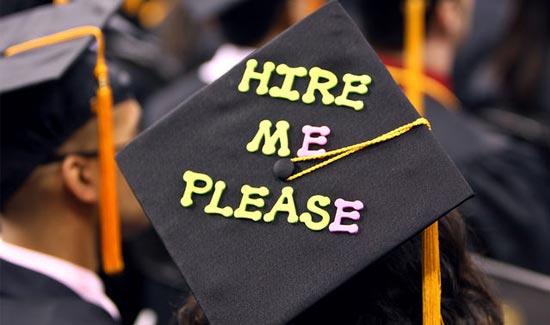 Olivia McDonald
Here I am in my last week of classes of my degree [finally] and I find myself weirdly NON-nostalgic. Maybe the exam stress is clouding my emotions. However, I want to share my experience at the Mount, where the future leads and give some tips to my fellow PR powerhouses.
Some of you might be in the midst of applying to co-op jobs, hoping to secure something before the Christmas break (been there). Others might be preparing for the upcoming co-op rollercoaster. I can assure you, as I'm competing with all the other fish in the sea for big girl jobs, IT'S WORTH IT.
Co-op
I worry for some of my friends who are about to graduate without any real world experience. The economy is still not back up and the news has reported a lot of layoffs the last few weeks (Xerox, Sears etc…). I know you're probably tired of hearing this – but – employers are searching for skilled candidates. Just because you worked your butt off for 4 years doesn't mean you're qualified for a job. Harsh, I know.
How much I've grown since my first co-op is baffling. In the last four and a half years I've lived and worked in 4 provinces. I've managed provincial, regional, and national social media campaigns as well as an international media crisis. I made connections and networks that span across the entire country – mostly because of co-op.  Do I know what my co-op fees covered? No, but I can't put a price on the connections, experiences and opportunities I've made through those 12 months of working.
If I can give you any advice, if you're able to, take a work term outside the Maritimes The experience away from home offers so much personal growth. I was fortunate to work first in Kelowna, BC and on my third co-op in Calgary, AB. As a result, I was given interviews based on my ability to adapt to new settings. Maybe it wasn't the best decision financially, but it paid me back in so many other ways.
The job market is a battleground
You must know the job market is tough – especially in the Maritimes. You and other eager grads are trying to shine the brightest at every job posting. I often hear people say, "there aren't any opportunities around here, and I've been on the job hunt for months!" They're right to an extent. Jobs are far and few between, not only around here. Once you have your BPR, so do 80 other people in your class – all with a year of equally striking working experience. When a job is posted, find professional and creative ways to make the hirer do a double take. Do all that you can to secure that interview then wow them with your gift of gab (we all have it, it's in our PR blood).
Take matters into your own hands!
If opportunities aren't coming up, you have to make your own. How? Put yourself out on a limb; I've found that during the past few months of job hunting I've had to do that every time just to make the initial contact. It's frustrating and discouraging when you hear nothing back but don't give up!
You can make great contacts that are more than willing to help a new grad. Some have led to paid work for me. Use your connections from co-op and volunteer roles. Work hard in class and seek help from Profs.
If there isn't a job posted often if the organization is able to, they can create a position for you. It may be contract work only for a few months but it's still valuable experience.
Don't complain if you're not hearing back
Don't forget, you're not the only person looking for work. The people who want jobs most are the ones who will make things happen for them. Be hungry for challenges! Be the person that people envy at your high school reunion! Clear away the clutter of "buts" and make a list of "cans" and "do's" and strut your stuff!
Lastly, just because you've finished three co-ops and have a degree doesn't mean you know everything. It does mean that you've worked hard but you have decades of work ahead of you.
A co-worker recently told me to 'go to work stupid everyday.' Be a clean slate; it doesn't matter how you did something before, it's not the only way to do it. Learn to adapt to new processes and be open to learning.
You have a long road ahead, but you will see how fortunate you are to have work experience as part of your post-secondary education. Stick with it through the stress, the tears and the thrill of doing something that you love. It's worth it and so are you.
___
Don't be afraid to reach out to your peers/alumni for advice! We know what its like! Have some questions? Let's get in touch:
Twitter: @OliviaMcDonald1
LinkedIn: http://linkd.in/16YUiFs