Stepping out from behind the screen: How to work an event alone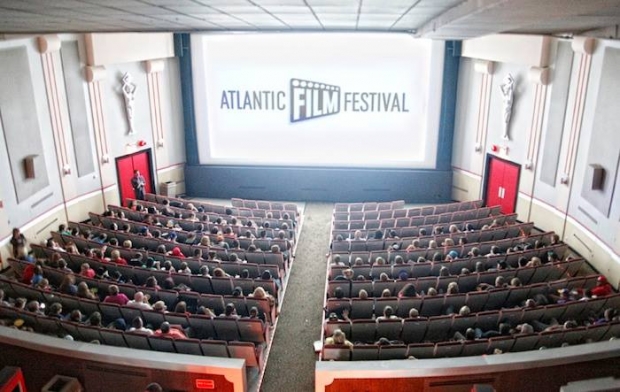 Tammy Alamrieh
Recently, I was presented with the opportunity to volunteer at the Atlantic Film Festival (AFF) as part of the social media engagement team. Volunteering at a long-standing event was a great – and unexpected – learning opportunity.
As a self-proclaimed social media addict, I felt fairly confident running the AFF Twitter and Facebook accounts. I'm always on twitter, how hard could it be? However, I didn't consider the most difficult part would be putting the phone down and socializing.
Parties + work = networking
In public relations, parties are never just for letting loose, and working an event doesn't necessarily only mean work.  Attending and volunteering at events pose a prime opportunity to network; building valuable relationships that could ultimately lead to a job or other opportunities.
Following six weekly meetings of social media training, led by senior marketing and communications manager, Darren Johnson, the social media engagement team began covering live events and movie screenings.
The events I attended include:
Gala Red Carpet Opening Night VIP Reception, Film and Celebration
Festival Music House
CBC Atlantic Gala Shorts and The "Voice" of the Industry Celebration
Postman Party
Closing Night Film and Party
Working the event – in more than one way
When working a large event, such as the opening night gala, sticking to the side, taking photos and tweeting was a straightforward role. However, as the festival week progressed and events became more intimate, it was difficult to hide behind my phone. When in a room with over 100 strangers, the easiest thing to do was stay on my phone. However, there are only so many times you can refresh your twitter feed.
Approaching someone can be uncomfortable, especially for introverts. There were several events I found myself covering alone, meaning no one to help start conversations. At first, I resorted to sitting by myself, accompanied by a glass of wine and a broken phone.
At the PostMan Party, it took me close to an hour to realize the prospect of approaching someone was far less scary than repetitively swiping a broken phone screen.
It really is as easy as going up to someone and saying hello. After finally introducing myself to one person, I got over a hurdle and began meeting more people – many in the PR industry. The best training is to be thrown into an unfamiliar situation and just communicate. Chat, prepare an elevator pitch, and work the room. You never know, you could end up meeting valuable contacts or your future employer.
Volunteering at the Atlantic Film Festival taught me the importance of stepping out of my comfort zone and more importantly how to seize an opportunity. Get up, get off your phone and work the room!
Photo Credit: Atlantic Film Festival