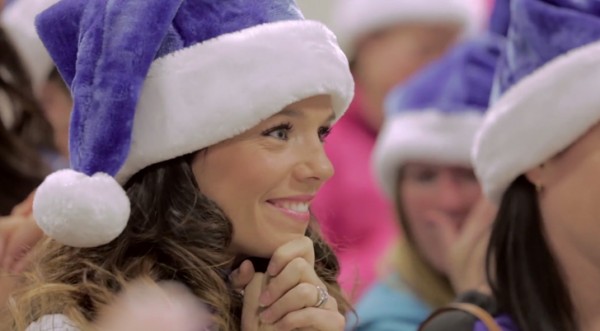 Ryan Nearing
 I remember sitting nervously. I had a pen in hand and an unopened notebook in front of me. I was amongst people who were – at the time – complete strangers, on my first day of university.
In my first course, Foundations of Public Relations, there was a student that for anonymity sake I'll call "Dan". The professor – the incredible Dr. Tess Laidlaw – opened the floor for a class discussion on our understandings of PR. Dan started the conversation by saying he believed PR is spin doctoring and tricking the public to sell a product. He believed that PR – in it's purest form – was lying.
I panicked. My entire life, I've strived to be the "nice" guy. I wanted people to feel comfortable talking to me about their problems, and in turn I wanted to become the public relations professional clients would feel comfortable having represent them. I thought, "Ryan, what have you done? Did you really just start a program that would change who you are?"
Luckily for young, naive Ryan, PR is not spin-doctoring. PR is not lying. I've been shown again and again by incredible students and faculty that positivity is possible in PR. Not only is it possible, but it happens every day.
Take for example, WestJet's Christmas Miracle.  WestJet passengers shared their Christmas wishes with Santa over video chat. During their flight, the WestJet team is scrambled to gather all their wishes, from tablets to underwear to a big screen TV. When the passengers arrive to their destination, these gifts awaited in the baggage carousel. Despite that this video was released almost a year ago, I can't help but get a shiver in my spine when I see the look on the passengers' surprised faces.
Once I moved past the feels, I returned to the always-thinking PR student. A quick Google search of "WestJet Christmas Miracle PR Campaign" yields about 5,390 results. The results included positive analysis such as: "[WestJet] showed the PR world just how far a little goodwill can go." However, no campaign is without cynics. 

Whether you consider this an effective PR campaign or not, there's no denying it created a positive image of WestJet; Within 48 hours of posting, the video had more than one million views. Further research revealed that WestJet worked with Mosaic, a PR agency, to "develop and execute a strategic communications plan with an aim to drive views of the video." There you go – positivity in PR.
The campaign had even more positive results for Westjet. The video won an award at the 2013 Shorty Awards; It was featured not only on Canadian news outlets like CTV and CBC, but also in the United States on ABC, NBC, CNN and HLN. This case study  reports, through Westjet's strategic communications plan, the campaign was the #1 trending topic on Twitter globally the day after its release. The video also gathered 1 billion impressions on Twitter. WestJet's campaign was featured in over 16,000 media stories, and that in turn created over 328 million media impressions. But for the skeptics of the video's financial impact, here are the numbers that really matter: Compared to the same time period in 2012, WestJet's site traffic increased 100 per cent, bookings were up 77 per cent, and revenue grew by 88 per cent .
And to think, this was the result of a positive act.
Since last year, I've noticed many similar videos. TD's Automated Thanking Machine  ended with a deserving mother receiving tickets to visit her sick daughter in Trinidad. As of November 17, TD's video had over 17 million views. Dove Real Beauty Sketches  gives women a boost of self-confidence in realizing their true beauty, and stands proudly with over 64 million views. Not once in that video is the word "Dove" said. Yet, I feel much better purchasing their products.
Whenever I learn of yet another PR disaster (think LuLuLemon) and feel discouraged, I will watch positive reminders such as WestJet's follow up video, Father's Day Surprise. 
I can't wait to go out in the world and put my skills of communicating towards spreading hope, love, and positivity. There is positivity in PR.