Why Symmetry? A welcome back note from the Editor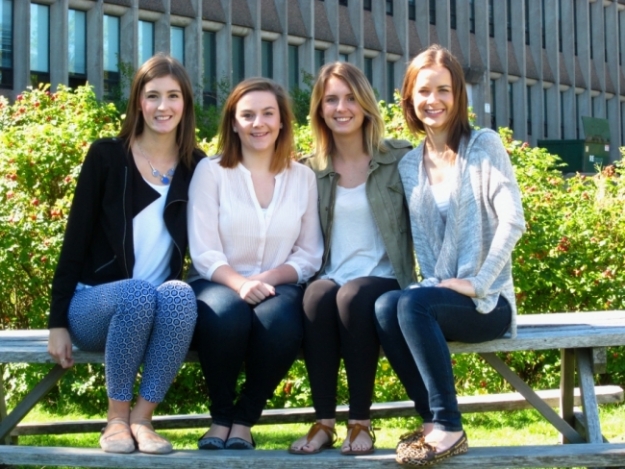 "Why is it called Symmetry?"
It's a common question. As another year of Symmetry is underway, it's important to recall the purpose of the publication.
Symmetry refers to the gold standard for communication, the two-way symmetrical model.
In public relations, organizations that use two-way symmetrical communication negotiate with the public, resolve conflict and promote mutual understanding and respect with stakeholders. The result is a win-win, mutually beneficial relationship. 
Named after the model, Symmetry strives to create two-way symmetrical communication in the public relations community. Communication exchange, reciprocity, and mutual understanding allow us to learn more together.
This year, Symmetry has three fabulous new editors. Monique, Drew and Kelly are all third year public relations students who bring a wide-range of experience to Symmetry. As an online publication it's difficult to put faces to names. Visit the meet the team page to see who we are and learn about us. Don't be afraid to say hi on campus! It's exciting to meet other students.
Even with a great team, to achieve Symmetry's mission we need you. Engaging helps one another consider new perspectives and understand what best practice is in public relations.
Anyone is welcome to contribute. Whether you're a first year student, preparing to graduate or a communication professional, here are a few ways to get involved:
Follow Symmetry on Twitter and Facebook for updates, information and resources related to public relations
Join our Facebook group for deadline reminders and volunteer opportunities.  
Submit an article. The next issue is September 26. Submissions are due Monday, September 22 by 5 p.m. Email pitches and articles to emma.robertson@msvu.ca
Comment on articles, respond to tweets or start a conversation with friends.
Public relations is an ever-changing and always interesting field. This is place to create, communicate and collaborate.
Welcome to Symmetry.
Emma