Podcast picks 3: an editor series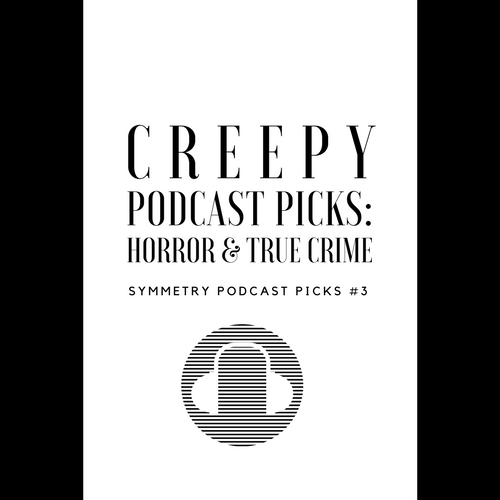 Emily Faulkner
I have gone through many podcast phases. I am an off-and-on listener of all kinds, including self-help, talk show style, comedy and educational podcasts. But I've never strayed far from my favorite creepy categories: horror and true crime. The following are my top horror and true crime podcasts picks.
LORE by Aaron Mahnke
Lore started as a homegrown hobby birthed from one man's passion for the supernatural. Creator, Aaron Mahnke, is a self-proclaimed nerd and horror enthusiast who single-handedly turned Lore into a podcast, television and book series. The stats alone will make you want to listen. Mahnke's podcast has 103 million listens, more than 10,800 five star reviews and three award wins, including iTunes Best of 2015 and 2016.
What makes Lore so wonderful is Mahnke's ability to connect with a wide range of listeners beyond the horror junkie. Though Lore is categorized as a horror podcast about the supernatural, it is actually non-fiction. To the supernatural sceptics, you're probably wondering how this could be. I assure you, Mahnke has perfected the art of telling "true life scary stories" by basing his episodes on well-researched, evidence-backed, historical events.
Lore dives deep into the history behind the roots of many societal fears. While being entertained, you're actually receiving a history lesson. As a dedicated listener, I've learned about the cultural and historical origins of supernatural creatures, like vampires and zombies; social movements, like spiritualism and voodoo; and commonly used phrase "saved by the bell" (spoiler alert: before modern medicine, the threat of being buried alive was so real that coffins had built-in safety bells). Like Mahnke says, "sometimes the truth is more frightening than fiction".
New episodes are released every two weeks, on Mondays.
MY FAVORITE MURDER by Karen Kilgariff and Georgia Hardstark
"Stay sexy. Don't get murdered."
This is the brazen slogan for my next creepy podcast pick, My Favorite Murder. There are many different podcasts out there detailing true crime and serial killer profiles. What sets My Favorite Murder apart is the wonderfully creepy way hosts Karen and Georgia bring comedic, feminist banter into true crime storytelling.
The podcast has experienced great success in an oversaturated market. My Favorite Murder is a regular on the iTunes Top 10 Comedy Podcast chart, has broken download records, and had an American nation-wide tour that completely sold out. Fans even have their own name: Murderinos.
Together, Karen and Georgia make quite the comedic pair as they relay their favorite true crime stories. They also have a "hometown murder" segment where fans write in about their favorite local murders/murderers. At first, the title and subject matter may come across as glorifying heinous crimes. Murderinos would argue that by discussing subject matter usually reserved for men, My Favorite Murder is empowering women to openly talk about crime as a women's issue.
New episodes are released weekly.
If you want to give creepy podcasts a try, but aren't big into the genre, listen to Lore for horror and My Favorite Murder for true crime. I promise you'll have many epiphanies and laughs – all while being seriously creeped out.